Account Care Expert
209 views
1 application
Job Overview
Salary Offer

Commensurate with Experience

Experience Level

All, Entry Level, Some Experience, Mid-Level

Total Years Experience

0-12 months

Education

high-school-diploma
Sutherland is seeking a motivated and passionate person to join us as a Account Care Expert.
Account Care Experts work as part of a Team of Experts to astound customers with effective resolution, proactive account management, and customer education. They determine and resolve root causes to customer concerns and inquiries, identify appropriate revenue and service enhancement opportunities, and explore customer needs to develop loyal and profitable customers, including payment arrangements and other collections activities, when appropriate.
Account Care Experts in this role get to:
Provide astounding customer service through effective and timely resolution of various customer inquiries and concerns
Builds customer loyalty and value through effective account management, identifying and providing offers for appropriate additional features and services, and collecting past due balances.
Uses resource documentation for reference and the automated and training tools provided to deliver exceptional customer service.
Meets department productivity and quality standards. Appropriately disburses adjustments and account credits in accordance with client policy.
Approaches each call with a can-do mindset and treats each customer with respect, courtesy, and a genuine desire to help.
Completes training requirements to stay current on existing and new systems and products, to grow skills, and to maintain proficiency on company values and organizational requirements.
Our most successful candidates will have:
Demonstrated competency in a Windows-based environment
Keyboarding proficiency
Internet & automated systems savvy
Ability to multi-task effectively
Ability to read and follow instructions for specific customer resolution tasks
Ability to work as part of a team to achieve individual and team results
Ability to exercise reasonable judgment in identifying and implementing solutions to customer concerns and inquiries.
High school diploma or GED
Demonstrated ability to perform at a high level, to support our high volume of inbound calls
Excellent verbal and written communication skills; proficient reading skills required
Multi-tasking skills showcased through the use of several applications; experience working with CRM applications preferred
Basic PC keyboarding skills; basic Microsoft Office (Outlook, Word, Excel) experience required
Prior customer service experience preferred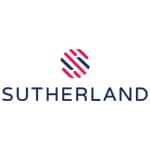 Company Information
Total Jobs

6 Jobs

Location Rochester
Full Address

1180 Jefferson Road, Rochester, NY