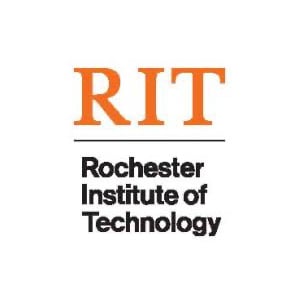 RIT is a kaleidoscope of curious minds working together through creativity and innovation to find new ways to move the world forward.
Assistant Dean College of Art and Design
3 views
Job Overview
Salary Offer

Commensurate with Experience

Experience Level

Mid-Level

Total Years Experience

3-5

Education

Master's Degree
Detailed Job Description
The College of Art and Design (CAD) at Rochester Institute of Technology is seeking candidates interested in applying for the position of Assistant Dean of Student Services. This position has the primary responsibility of managing the Student Services Office, which oversees all CAD undergraduate and graduate student advising for more than 1,900 students. This position is a member of the CAD Dean's leadership team and is the liaison to several university and college committees related to student advising, curriculum, and student health and well-being.
This position reports to the Dean of the College of Art and Design. Four positions report directly to the assistant dean: the associate director of student services and three CAD academic advisors.  Three university academic advisors are also housed within CAD's Student Services Office and report to both the assistant dean, as well as the director of the University Advising Office.  One senior staff assistant reports to the associate director of student services.
Major Responsibilities
Management and Leadership:
Member of CAD Dean's leadership team – meet regularly with:

CAD Dean's leadership team
the Dean

Student Services staff – to include hiring, training, directing the work of direct and shared reports; Oracle vacation request approval; and annual evaluation of direct and shared reports including salary compensation, if provided by the University:
Direct the daily operations of several Student Services functional areas including financial management, human resources, information systems, customer service, quality improvement, and determine and recommend promotions or other changes in Student Services employee status.
Ensure the strategic goals and objectives related to the College of Art and Design's Student Services Offices are met through the creation of reports, information, data, and analyses.
Advising Support Services:
Students:

Approval of Registrar forms and Independent Study Requests
High-risk students – Manage student issues, behavioral concerns, and crises. Act as a resource to faculty for student health and safety concerns; working closely with Student Conduct, Public Safety and the Counseling Center; sit in conduct hearings as required.
Registrar/Transfer articulations
Returning students/Completer Project
Coordinate the development and implementation of policies, programs, and services related to the functions in the Student Services Office which may include student conduct, student legal, Ombuds Office, student advocacy, public safety, student governance group advising.

Faculty:

Starfish academic alerts
New (adjunct) faculty orientation and training
CAD Curriculum:
Attend regular meetings with:

graduate directors
undergraduate program directors
undergraduate curriculum committee

Graduate Curriculum Committee
Committees and Liaison:
University Advising Office/Dean's Delegate
Assist with Conflict Resolution for Staff, Students and Faculty
CAD Orientation Coordinator and orientation training
Disability Services Office
Public Safety
Honors Program Advocate
Department/College Description
Rochester Institute of Technology is a diverse and collaborative community of engaged, socially conscious, and intellectually curious minds. Through creativity and innovation, and an intentional blending of technology, the arts and design, we provide exceptional individuals with a wide range of academic opportunities, including a leading research program and an internationally recognized education for deaf and hard-of-hearing students. We are dedicated to building a diverse community, one where employees feel a sense of belonging, and are valued for their contributions and the perspectives they bring.
As a member of the RIT community, you'll receive a comprehensive employee benefits package  that offers multiple options and access to additional employment advantages. You can tailor your benefit elections to meet your needs (affordable medical/dental/vision benefits; paid vacation/sick time/retirement saving plan with exceptional employer match; and tuition assistance for you and your family, to name a few).
The College of Art and Design is RIT's creative hub where art, design, science, and technology intersect. With five schools—Art, Design, American Crafts, Film and Animation, and Photographic Arts and Sciences—the college offers majors in disciplines related to visual communication, imaging, and science. The college has an enrollment of more than 1,700 undergraduate students and 300 graduate students.  Many of the College's 140 faculty members are world-renowned for their scholarly achievements. Faculty, students, and nearly 70 dedicated staff members act together to foster a unique and close-knit educational community based on aesthetic and creative innovation, rit.edu/artdesign.
Required Minimum Qualifications
Master's degree in student affairs administration, counseling, or a related field.
One-year supervisory experience including evaluation of full-time employees.
One-year experience managing departmental budgets.
Five years' experience with student conduct, conflict resolution, crisis management, working with student groups, and program development.
Six to eight years' experience with academic advising in higher education.
Excellent written and oral communication skills; thorough knowledge of English grammar, punctuation, and spelling with a demonstrated ability to produce professional communications that meet high standards for appearance, grammar, spelling, and clarity.
Experience with setting priorities, and working autonomously, and also as a member of a team.
Strong communication, presentation, conflict mediation, organizational, management and leadership skills are required.
Must possess a strong interest in serving a diverse student population effectively, including advocacy efforts and educational outreach activities.
Detail-oriented with excellent project management skills, including the ability to establish and meet timelines and make decisions.
Demonstrate management activities including hiring, training, directing employee work and development.
Preferred Qualifications:
Three to five years' supervisory experience including evaluation of full-time employees.
Three to five years' experience managing departmental budgets.
Skills relevant to establishing and maintaining successful partnerships with alumni, parents, faculty/staff, administration, members of the community, and other stakeholders.
Ability to interpret data, distinguish nuances, and evaluate multiple courses of action.
Must be able to multi-task – capable of planning long-range schedules while dealing with current day-to-day situations.
Demonstrated ability to maintain a high degree of confidentiality.
Commitment as a hearing officer to an unbiased/neutral perspective until evidence supports an opinion.
Proficient knowledge of Microsoft Office Suite (Microsoft Excel, Word, and Outlook) and Google documents.
Knowledge of student advising processes, policies, programs and resources and able to formulate, affect, interpret and implement policies or practices.
Ability to strategically and sensitively ask questions, evaluate responses, weigh information, and determine responsibility, with an eye toward maximizing educational opportunities consistent with university philosophy.
Proficiency in American Sign Language (ASL)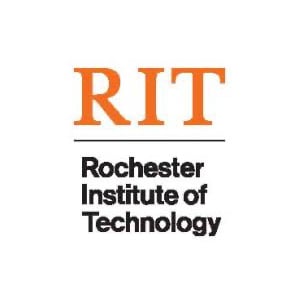 RIT is a kaleidoscope of curious minds working together through creativity and innovation to find new ways to move the world forward.