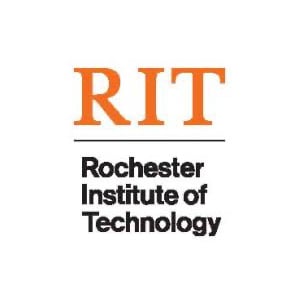 RIT is a kaleidoscope of curious minds working together through creativity and innovation to find new ways to move the world forward.
Senior Staff Specialist-Undergraduate Admissions
23 views
Job Overview
Salary Offer

Commensurate with Experience

Experience Level

Some Experience

Total Years Experience

3-5

Education

2-year degree
Detailed Job Description
If you have outstanding customer service skills, and love working with students, please apply for our position! As a member of the Enrollment Management team, you will help ensure prospective students and their families have a memorable time while at RIT. With the support and development from our professional team, you will be providing outstanding service to families to make them feel at home; and create a memorable experience throughout the day. This position supports student recruitment and selection efforts in the Office of Undergraduate Admissions designed to satisfy Institute established freshman and transfer enrollment goals, including international and special populations.
The Senior Staff Specialist is responsible for managing the execution and quality of communications, directions, information, and greeting of prospective students and families as they visit RIT.  The individual will greet guests as they arrive, and ensure that they receive a warm and welcoming experience as they engage with members of the RIT admissions team and community.  This includes oversight of satisfaction from the time an admissions visitor registers to the time they leave campus.
In addition to greeting and facilitating standard weekday and weekend visitors, the senior staff specialist will ensure the guest visit spaces are prepared and ready for the welcoming of visitors (i.e. materials displayed, hospitality/beverage area is stocked, parking spaces are assigned, general cleanliness of area, etc.) will ensure enrollment team members are prompt and ready for delivery of services and presentations, and find opportunities to impress those considering RIT.
In addition to customer service responsibilities, the senior staff specialist will manage the processing of invoices, travel expenses, and other financial transactions on behalf of the Undergraduate Admissions department.
Required Minimum Qualifications
3 to 5 years of demonstrated success in a customer service environment.
Demonstrated capacity in managing and processing financial transactions on a timely manner.
Successful experience working in a fast-paced services environment
SPECIALIZED SKILLS:
Exceptional communication (verbal and written) communications skills.  Can communicate clearly and concisely when delivering service.
Professional and gracious personality and presentation skills given the role of the position in creating a first impression of RIT.
Able to proactively remedy situations that could cause a negative experience.
Agile thinker and worker; can move from one services scenario to the next while maintaining an outwardly friendly demeanor.
Can manage and maintain financial transactions based on deadlines and timelines.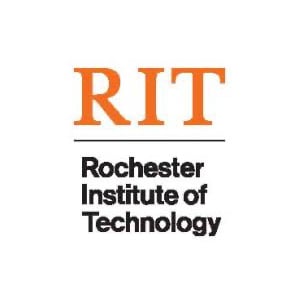 RIT is a kaleidoscope of curious minds working together through creativity and innovation to find new ways to move the world forward.