Animal Care Assistant (ACA) Emergency – Evening Shift
43 views
Job Overview
Salary Offer

Commensurate with Experience

Experience Level

Entry Level

Total Years Experience

1-2

Education

High School Diploma
This is a Full time position at Veterinary Specialists and Emergency Services (VSES). Schedule will be evening shift with hours/days to be determined. 3 holidays/year requirement. 
(VSES) is seeking an experienced Animal Care Assistant (ACA) to join our Emergency Service. VSES is a 24-hour emergency and specialty veterinary hospital located in Rochester, New York.     
VSES is one of 14 hospitals affiliated with Monroe Veterinary Associates (MVA). The goal of VSES is to assist the referral veterinarian's ability to deliver compassionate pet care for the entirety of the small animal companion's life and provide excellent service for our clients and their pets that have an emergent situation.
The ACA is responsible for assisting the medical care team including doctors and technicians with providing high quality compassionate care and client service including; assisting during procedures, radiographs, patient care and husbandry, patient restraint, triage and client communication.
The ACA will work collaboratively with the team, provide input and take responsibility for showing the initiative to enhance hospital team function. The ACA position includes working within the hospital alongside other VSES employees and consistently contributes to creating a positive work environment through an excellent work ethic and attitude.
The ACA must be able to effectively interact and communicate with the medical support team, client service representatives and doctors to ensure the highest quality patient care and client service, as well as to ensure a safe, respectful, and professional work environment. The ACA understands and embodies the MVA values of Trust, Compassion, Quality,
Education, Honesty and Teamwork.
Candidates must have at least 1 years of experience as an animal attendant or veterinary assistant & have proficiency with animal handling and patient care. We are seeking individuals who have excellent communication skills and experience in medical record documentation using medical terminology appropriately.
Basic computer skills are required.
Ability to lift up to 40 lbs, squatting, reaching, standing walking/ on feet most of day and able to handle large dogs a requirement.
On the job training will be provided by a full time ACA and other members of our team.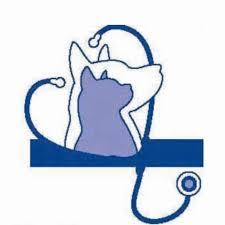 Compassionate care...for life
(0)