Animal Care Assistant II
23 views
Job Overview
Salary Offer

Commensurate with Experience

Experience Level

Some Experience

Total Years Experience

1-2

Education

High School Diploma or GED
Full time position; Schedule will include some day and evening hours, rotating Saturdays; 2 holidays.
ESSENTIAL FUNCTIONS:
Through regular and reliable attendance, participates with the hospital team, taking initiative to enhance the team's function and the efficiency and flow of patients through the hospital by:
•Providing quality, compassionate care to all patients and all clients whether in person, over the phone, or through email. Readily acknowledges and engages clients and actively listens to their concerns. Serves as liaison between client and DVM.
•Demonstrating knowledge and capability to educate clients regarding hospital protocols, wellness, preventatives, nutrition, available services, recommendations, and processes and procedures.
•Accurately utilizing computer information system (CIS) to record patient history information, update and maintain patient records, process client payments, and schedule appointments/boarding reservations as necessary.
•Demonstrating ability to triage situations and advise clients regarding recommendations for appointments. Answers calls promptly, courteously and professionally, directing inquiries where appropriate and relaying accurate information on messages.
•Providing clients with estimates for various procedures and/or surgeries over the phone.
•Assisting DVMs' and LVTs' in appointments with patient restraint.
•Precisely dispenses pharmaceuticals as needed and calls in prescriptions to pharmacies.
•Accurately processing payments and balancing cash receipts.
•Stocks exam room and treatment room supplies and waiting room displays; and maintains proper disinfection/cleanliness of treatment, x-ray,surgery, labs, isolation wards and all client areas.
Education: HS diploma or equivalent.
Experience: Six months experience in a customer service related field required. Animal handling experience preferred.
Physical Requirements: Very strenuous, heavy lifting, (50lbs.): handling large animals; on feet throughout entire day, pushing pulling, bending and stooping.
Hazards: Animal bites and animal scratches. Exposure to animal bodily fluids. Exposure to sterilizing chemicals, insecticides, and pharmaceutical waste.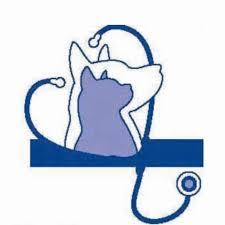 Compassionate care...for life
(0)