Assistant Lawn Care Manager
35 views
1 application
Job Overview
Postal Code

14514

Salary Offer

$15-$18 hr

Salary Offer

Up to $25,000 per year

Experience Level

Mid-Level

Total Years Experience

0-2

Education

High School Diploma
Assistant Managers will work to resolve customer complaints, address customer concerns and explain company policies. Responsibilities also include caring for a small lawn care route as well as some employee site visits and conveying any issues to their direct supervisor.
Successful Assistant Managers display strong communication, interpersonal and decision-making skills. They should be capable leaders and team players with excellent customer service skills. Being well-organized and having the ability to converse with people of diverse backgrounds and cultures are important attributes for Assistant Managers. Besides these general skills, candidates should possess the following skills.
Leadership Skills
Ability to Follow Directions
Responsibility
Decision-Making Capability Evaluating employee performance
Collaborating with management on employee and customer service issues
Promoting company services
Understanding scheduling and staff level needs
Requirements:
-Good standing NYS Driver's license
-Ability to obtain the NYS Pesticide License
-Must be self-motivated and possess the desire for self-development
-Be dedicated to customer satisfaction and a great customer experience.
www.OneStepTreeAndLawn.com
(One Step Tree & Lawn Care, Assistant Lawn Care Manager, Grass, Lawns, Landscaping)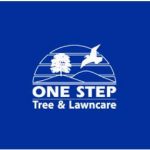 To Grow Rewarding and Professional Relationships
(0)