Associate CIO
23 views
Job Overview
Salary Offer

Commensurate with Experience

Experience Level

Managerial

Total Years Experience

11-20

Education

Master's Degree
Detailed Job Description
IT senior leader reporting to the CIO to provide strategic vision and operational plans to successfully provide services to users and customers at RIT.  The Associate CIO Infrastructure & Application Services leads the development of comprehensive technology strategies for enterprise infrastructure, enterprise applications, enterprise data architecture and research computing consistent with the university strategic plan.  This Associate CIO works closely with the CIO and Associate CIO of Customer Engagement and Experiences to ensure strategies and operational plans exist and are fit for purpose.  This senior level IT leader manages several IT departments including data center, network, systems administration, identity management, web and business applications, and enterprise information management with strategic deliverables, operational plans and continual process development using key industry analytics and reporting.
Responsibilities:
Lead the strategy of comprehensive technology architectures and plans for university IT services including service objectives and security controls
Lead the development and execution of operational plans and approach consistent with documented technology strategies and roadmaps in order to insure outstanding and appropriately secured IT service delivery
Promote behaviors, practices and working conditions that foster innovation, promote creativity and reward ingenuity while collaborating successfully with others. Select, manage and develop diverse staff teams making ITS A great place to work, grow and succeed.
Partner with Associate CIO and CIO to ensure strategic plans, operational success, IT controls and emergency response services are connected and executed successfully
Use and communicate key industry metrics and analytics effectively for change management, trends and resource management
Department/College Description
Information and Technology Services (ITS) is committed to serving the university's information technology needs. We provide central IT services to a smart and vibrant student body of 19,000 as well as to our faculty and staff.  ITS is responsible for the development, maintenance, project management and support for centralized administrative applications, enterprise services, technology infrastructure, information security and client computing, as well as support  and advice for a wide variety of other information technology needs.
Required Minimum Qualifications
Must have 10 years management experience and leadership in Information Technology with a proven track record of developing and managing teams.
Required Skills:
Proven executive leadership experience and interpersonal skills
Able to establish a vision for change and plans for successful implementation.
Resiliency and experience in leading others through change
Exceptional written and presentation communication skills for variety of audiences
Demonstrated knowledge & experience managing ITSM processes, including service support and service delivery.
Keen interest and ability to motivate and develop teams making ITS A great place to work, grow and succeed.
Proven ability to attract and develop exceptional talent
Strong ability to use metrics and analytics to provide information and future plans.
Ability to articulate key trends, issues and opportunities in IT and Higher Education
Preferred:
Extensive experience and/or certifications in best practices such as ITIL, ITSM, COBITS, Lean Principles, IT Security Controls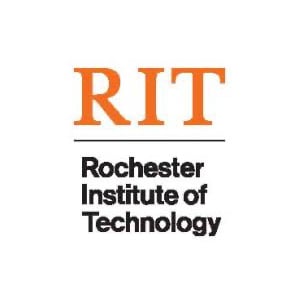 RIT is a kaleidoscope of curious minds working together through creativity and innovation to find new ways to move the world forward.