Auditor, Compliance & Coding
17 views
Job Overview
Salary Offer

Commensurate with Experience

Experience Level

Mid-Level

Total Years Experience

3-5

Education

4-year degree
We are currently recruiting for an Auditor, Compliance & Coding
Audit & Coding Compliance
Ability to review and evaluate medical records for the appropriateness and medical necessity of services and procedures billed based on supporting documentation.
Knowledgeable regarding ICD10 and CPT codes, billing guidelines, payer policies, and related industry standards.
Develop audit work plans and perform audit functions in all billable programs including Medicaid and Medicare.
Prepare written and oral communication to the Compliance Committee members and appropriate individuals regarding audit results.
Provide professional documentation/coding training and advice as appropriate.
Develop policies and procedures pertaining to all audits/coding checks that are routinely performed.
Assist with follow-up responses for external audits/site visit findings and plans of correction identified by funders/payers.
Provide back-up for Risk Management/Audit Coordinator for other compliance audits as needed.
Miscellaneous
Requires the ability and commitment to respect and support inclusiveness and diversity including but not limited to individuals of different backgrounds, cultures, races, ages, sexual orientations, gender identities or expressions, experiences, opinions, etc.
Requires individual demonstration of commitment to the One Trillium behaviors and business impacts and modeling them in the organization.
Responsible for maintaining confidentiality of all patient, client, employee, protected and proprietary information.
Accountable for meeting the performance standards of the Compliance department and conduct and participate as requested in compliance audits, process improvement and quality improvement plans.
Other specific duties as assigned.
Knowledge, Skills & Abilities
Ability to demonstrate clinical expertise in the areas of urgent/emergent, medical/surgical, gynecological, pediatric and/or ambulatory care.
Ability to communicate effectively, verbally and in writing e.g. audit reports, procedural manuals and prepare business correspondence.
Capacity to interact diplomatically with physicians and other professionals by expressing ideas clearly and concisely.
Ability to review medical records to assess clinical data and draw conclusions.
Ability to define problems, collect data, establish facts and draw conclusions.
Ability to interpret an extensive variety of technical instructions and manage several abstract and concrete variables.
Knowledge of billing guidelines, payer policies, and related industry based standards.
Must be knowledgeable in Medicare and Medicaid billing and payment criteria.
Qualifications
Bachelor's degree required. Concentration in Nursing, Health Information Management, Business Administration or a related field preferred. Master's degree preferred. Seven years of combined experience in clinical, facility/physician billing, compliance and/or internal audit environment required. Reimbursement principles, claims processing and healthcare compliance concepts required.
Trillium Health offers employment to all employees & applicants. No person shall be discriminated against in employment on the basis of race, age, color, marital status, religion, creed, sex, sexual orientation, gender identity or expression, national origin or ancestry, disability, veteran status, status as a domestic violence victim, genetic condition or predisposition, or any other characteristic protected by law.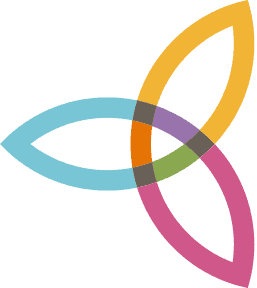 Extraordinary Care Always
(0)
Company Information
Total Jobs

18 Jobs

Category Healthcare
Slogan

Extraordinary Care Always

Location Rochester
Full Address

259 Monroe Avenue, Rochester, NY 14607