Building Department Inspection Aide
48 views
2 applications
Job Overview
Salary Offer

$18.39/hr

Salary Offer

Commensurate with Experience

Experience Level

All

Total Years Experience

1-2

Education

High School Diploma
*Job to start May 20th!
DISTINGUISHING FEATURES OF THE CLASS: This is an entry level position in a Town
Building Department responsible for the initial screening and categorizing of applications for
various permits issued through the Building Department. The Building Inspection Aide conducts
field inspections in well-defined, routine and non-technical areas, and to issue permits for routine
applications under well-defined guidelines. This position involves responsibility for investigating
reported violations of the Town code. This position is required to make on-site inspections to verify
complaints, issue warnings, take photographs of violations. This position differs from other
Inspector positions in the lower level of responsibility and decision making expected of an Aide.
Direct supervision is received from the Building Inspector. Supervision of others is not a
responsibility of this class. Does related work as required.
TYPICAL WORK ACTIVITIES: (All need not be performed in a given position. Other related
activities may be performed although not listed)
Inspects reported violations of Town codes and ordinances;
Makes on-site investigations to verify complaints;
Issues letters of warning to violators and court violation;
Takes photographs of violations;
Writes reports of incidents for Town Court;
Reviews building, plumbing, and other permit applications for completeness of information and
general compliance with codes and regulations;
Refers applications of a complex or sensitive nature or with unusual or substantial non-compliance
problems to appropriate inspection staff;
Explains local ordinance, code and permit application procedures to the public;
Advises applicants on the routine adjustments necessary to receive permit approval;
Issues permits or denials in well-defined situations, as authorized;
Assists in field inspections for well-defined, non-technical enforcement matters;
Assists in department record maintenance activities;
Processes citizen complaints and inspection requests by responding to those in well-defined areas and referring more complex and sensitive ones to inspection staff;
Assists the Building Inspector in research of zoning code cases.
FULL PERFORMANCE KNOWLEDGE, SKILLS, ABILITIES & PERSONAL
CHARACTERISTICS:
Good knowledge of modern practices, principles, materials and tools used
in building construction, remodeling and plumbing installation; good knowledge of the
requirements of the local building code and zoning ordinance; ability to read and interpret
uncomplicated working plans, drawings and specifications; ability to apply the local codes and
ordinances in routine situations; ability to establish rapport with the general public; ability to
communicate well orally; demonstrated interpersonal skills; good knowledge of community
relations; working knowledge of the methods, practices and procedures involved in code
compliance; ability to maintain records and prepare reports; ability to conduct field inspections;
ability to be firm in decisions under pressure; initiative; thoroughness; integrity; tact; good
judgment; physical condition commensurate with the demands of the position.
MINIMUM QUALIFICATIONS: Graduation from high school or possession of a high school
equivalency diploma, plus EITHER:
(A) Satisfactory completion of eight (8) college level courses in the field of building
construction, building technology, architecture, civil engineering or similar discipline; OR,
(B) One (1) year paid full-time or its part-time equivalent
experience in building construction, building inspection or plumbing installation work, which
shall have included the use and application of building plans and specifications; OR,
(C) Three (3) years paid full-time or its part-time equivalent experience in a responsible clerical
position in a Town Building Department, which shall have included the interpretation of the
building code and zoning ordinance and the reading and interpretation of uncomplicated
working plans, drawings and specifications; OR,
(D) Any equivalent combination of training and experience as defined by the limits of (A) and (B)
above.
NOTE: College level courses in mathematics, physical science and drafting may be considered in
meeting the course requirements for (A).
SPECIAL REQUIREMENTS: Depending on the position duties, candidates for employment with
the Monroe County Government will be required to pass a pre-employment drug test.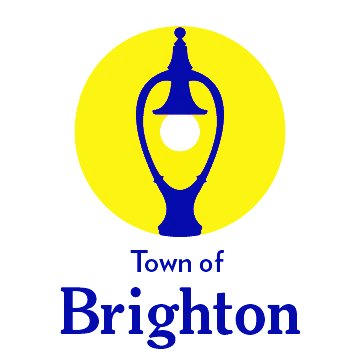 Company Information
Total Jobs

0 Jobs

Location Brighton
Full Address

2300 Elmwood Ave., Brighton, NY