Captionist I
20 views
Job Overview
Salary Offer

Commensurate with Experience

Experience Level

Mid-Level

Total Years Experience

1-2

Education

High School Diploma or GED
Provide entry level live Real-Time Captioning by use of laptop computers and specialized software to render instant speech-to-text translation on a viewer (iPad/laptop) or other display for the benefit of an individual consumer or larger group in a number of real-time live settings (i.e., classroom, education functions, interviews or other events).
Additionally:
Using materials provided, obtain all terminology inherent to assignments.
Use consumer feedback to assess effectiveness of service provided, proofread transcripts and make necessary changes in grammar, punctuation, sentence structure and spelling.  Responsible for weekly equipment maintenance.  Troubleshoot and solve hardware, software and other technical problems.
Assist with and adapt communication to facilitate understanding between hearing and deaf individuals.  Attend staff meetings and network with other stuff members to maintain the flow of information critical to quality service.
Participate in professional development opportunities.  Must be willing to learn sign language, as well as gain further understanding of deaf culture.
Required Minimum Qualifications
Associate's Degree OR in lieu on of Associate's Degree, High School diploma/General Education Degree (GED) plus two years completed college coursework.
Must be willing to learn sign language, as well as gain a further understanding of deaf culture
Minimum typing speed of 65wpm, higher preferred.
Upon hire, paid training will be provided.
Candidate must successfully pass screening to attend an online captioning course to learn specialized software, culture specific information and best practices for captioning.
Ability to lift and carry 40+ pounds of equipment.
Excellent grammar, command of the English language and the ability to process information at a rapid rate.
1-3 years related experience in an office setting with the ability to proficiently use office technology, computers and software applications.
Ability to troubleshoot hardware and software problems in high-pressure settings; strong problem solving and analytical skills are a must.
Must possess a confident personality, excellent customer service skills, the ability to work independently and the ability to maintain confidential information.
Hours for this position require flexibility to support student schedules, including the ability to work weekdays, Monday through Friday, within the hours of 8am to 10pm.  Accepted candidates must successfully complete an in-house (6-8 weeks) training program.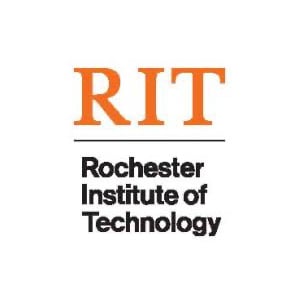 RIT is a kaleidoscope of curious minds working together through creativity and innovation to find new ways to move the world forward.
(0)