Case Manager – AIDS Institute Grants
18 views
1 application
Job Overview
Salary Offer

Commensurate with Experience

Experience Level

Entry Level

Total Years Experience

1-2

Education

4-year degree
We are currently recruiting for a Case Manager AI – Grants
New Patient Intakes
Ensure all HIV-positive patients new to Trillium Health have an intake in which personal patient information, barriers to care and urgent needs are assessed. Intakes encompass patients who test positive at Trillium Health, community referrals, or patient transfers.
Provides new patients/clients site tour, overview of available resources, and introductions to treatment team, wrap around teams, etc. if applicable
Collaborates with local agencies, medical providers, and government programs in order to assist newly diagnosed individuals to link to HIV specialty care at Trillium Health.
Meets with new/returning patients/clients to complete required intake paperwork, authorizations, and consents based upon desired services, as well as requests medical records from previous providers in order to facilitate transfer of care.
Function as an insurance assister if needed and obtains required documentation from patients/clients and pursues applications for medication assistance or ADAP.
Monitors new and returning HIV positive patients following their initial connection with Trillium Health and works to maintain their ongoing and timely engagement in care.
Promote patient/client access into internal agency services including, but not limited to: support groups, housing services, food programs, behavioral wellness, substance use treatment, and medical care
Conducts engagement services (including home visits, reminder phone calls, transportation, etc.) to increase the likelihood that new/returning patients/clients will attend first appointments with required staff at Trillium Health (including medical provider, case manager, day health, behavioral wellness counselor, etc.), and will follow up with new/returning patients regarding missed appointments
Case Management/Linkage to Care
Responsible and accountable for coordinating all aspects of the patient/client's care.
Provide comprehensive case management for HIV+ patients/clients with the specific goals of achieving and maintaining viral load suppression.
Create and execute an individualized patient/client centered service plan that includes community-based and other social supports services in addition to healthcare services that clearly identifies goals and timeframes for improving the patient's/client's health and health care status.
Schedules patient/client for appointments with required staff at Trillium Health (including medical provider, day health, behavioral wellness counselor, etc.), and identifies available community-based resources and actively manage appropriate referrals, access, engagement, follow-up and coordination of services.
Conduct home visits and hospital visits to meet with patients/clients
Conducts assessments, re-assessments and service plan development with the client/patient and multidisciplinary team to reduce barriers to retention and adherence.
Ensure follow-up of tests, treatments, services and referrals incorporated into the patient's/client's service plan.
Ensure that patient/client progress notes are completed and submitted to supervisor within the designated time frame.
Retention and Adherence
Responsible for contacting and tracking patients who are not virally suppressed and lost to care (no contact for more than 90 days).
Coordinate case conferences:
Schedule and/or participate in case conferences.
Facilitate a case conference with providers upon enrollment and every 90 days thereafter.
Ensures all patients/clients who are lost to follow-up (no contact for more than 90 days) have a case conference scheduled with the treatment team.
Based on case conferences, links patients/clients to services such as the Treatment Adherence Program, Behavioral Wellness, Care Management, partner notification, health education, housing, transportation assistance, etc…
Coordinate transportation for patients/clients, escort them to and from appointments, and conduct home visits as needed.
Miscellaneous
Requires the ability and commitment to respect and support inclusiveness and diversity including but not limited to individuals of different backgrounds, cultures, races, ages, sexual orientations, gender identities or expressions, experiences, opinions, etc.…
Requires individual demonstration of commitment to the One Trillium behaviors and business impacts and modeling them in the organization.
Responsible for maintaining confidentiality of all patient, client, employee, protected and proprietary information.
Employees are accountable for meeting the performance standards of their departments and must participate as requested in compliance audits, process improvement and quality improvement plans.
Provide on-call services to patient/client when assigned.
Demonstrate developing knowledge of community resources.
Demonstrate developing knowledge of HIV/AIDS and related issues.
Demonstrate the ability to use the health information technology system to coordinate and link services.
Adhere to all government and funder regulations and documents all encounters in electronic medical records (EMR).
Other specific duties as assigned.
Qualifications
Bachelor's degree in Health and Human Services, Social Work, or a closely related field with 2 years of experience working in the field of HIV/AIDS, behavioral health, substance abuse or other chronic illnesses. Possess an understanding of community level work and the importance of collaborating and coordinating with community based organizations.  Computer proficiency is required. Fluency in Spanish and/or ASL preferred.  Must be accustomed to diversity. Must have a reliable vehicle, a valid NYS driver's license, and proof of required automobile insurance.
Trillium Health offers employment to all employees & applicants. No person shall be discriminated against in employment on the basis of race, age, color, marital status, religion, creed, sex, sexual orientation, gender identity or expression, national origin or ancestry, disability, veteran status, status as a domestic violence victim, genetic condition or predisposition, or any other characteristic protected by law.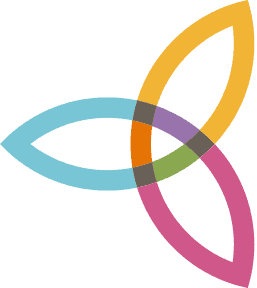 Extraordinary Care Always
(0)
Company Information
Total Jobs

18 Jobs

Category Healthcare
Slogan

Extraordinary Care Always

Location Rochester
Full Address

259 Monroe Avenue, Rochester, NY 14607