Cashier Full-time
17 views
Job Overview
Salary Offer

Commensurate with Experience

Experience Level

Some Experience

Total Years Experience

0-12 months

Education

High School Diploma or GED
Additionally, flexible scheduling/work hours may be required during break week, summer and intersession. In addition, large institute events may require additional hours (such as commencement (graduation) and Imagine RIT Festival).
Responsible to all customers and co-workers to provide excellent service in a friendly, sincere and courteous manner.
Set up and work in Cashier station.
Set up food platforms for service
Oversee, instruct student employees while working side by side with them.
Run register with attention to accuracy and high standard of professionalism
Help with training of student workers, mainly cashiering and front end service, but not exclusively
Help overall quality of service by problem solving and by communicating items such as variances from standards or customer concerns with appropriate team members and customers in a professional and courteous manner.
Responsible for cleanliness of work areas maintaining proper sanitation and safety procedures
Carry out additional duties and special assignments as requested by managers and supervisors.
Help with restocking of front end, ie cups,silverware, etc..
Adhere to all compliance, safety and health regulations
Report to work on time , wear proper uniform and adhere to dining services and RIT polices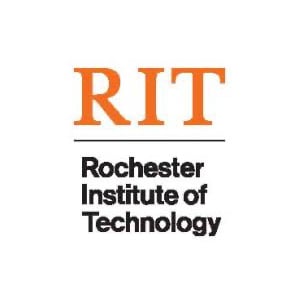 RIT is a kaleidoscope of curious minds working together through creativity and innovation to find new ways to move the world forward.
(0)