Chef Trainer
64 views
Job Overview
Salary Offer

Commensurate with Experience

Experience Level

Managerial

Total Years Experience

3-5

Education

High School Diploma
Department: Career Empowerment Initiatives
Reports to: Director, Career Empowerment Initiatives
Status: Full-Time, Salary, Exempt
FOODLINK CAREER FELLOWSHIP
Foodlink Career Fellowship [FCF] is a one-of-a-kind culinary training (pre apprenticeship and apprenticeship) program that
prepares individuals with significant barriers to employment for sustainable careers in the growing regional food industry.
The FCF model operates with the understanding that individuals facing employment barriers succeed in programs that:
Provide opportunities to develop, practice and master workplace readiness (or soft skills)
Offer clear, attainable and customized career pathways based on the participants assessed strengths, interests
and aptitude and regional economic data,
Model real work environments and connect training to practical, in demand work skills,
Address predominant barriers to employment though program design, community partnerships and case
management,
Provide employer connections and retention support.
JOB SUMMARY
The Chef Trainer ensures effective integration of trainees into the kitchen production environment for the purpose of
impactful, hands-on job training. They will be responsible for creating a positive learning environment, both in the kitchen
and classroom and will be responsible for tracking trainees' skill progression. The Chef Trainer is a working member of the
Community Kitchen who actively participates in, and supports, food production, processing and catering.
KEY RESPONSIBILITIES
Teaches all culinary classes and administers all assessments, including weekly evaluations and live graded
assignments;
Masters the ROUXBE curriculum and develops relevant, supplemental training lessons to complement the
ROUXBE;
Maintains an understanding of the needs, skills and barriers of upcoming and current graduates through
collaboration with Career Coach, Director, Executive Chef and Sous Chef;
Plans field trips and guest lecturers;
Ensures both Culinary and soft skill concepts are reinforced on the job;
Provides hands-on teaching while working with students to accomplish production tasks;
Maintains student "academic" records (i.e. tracking trainees' meeting of FCF competency goals);
Works with Sous Chef to adhere to kitchen schedule that is conducive to integrating trainees into production;
Participates in case conferences, when relevant, to assess and develop action plans for participants;
Participates in initial prescreening, interviewing and orientation of new classes;
Completes all other duties as assigned in order to support CEI and Kitchen production goals
QUALIFICATIONS
Flexibility and willingness to evaluate and improve program design
Experience effectively training/ leading classes in both the kitchen and class environment
Passion for both food and eradicating poverty
Minimum 3 years' experience in varied food production environments
Culinary degree or certification
ServSafe Manager Certified
Experience working with individuals who are overcoming barriers to employment a plus
Excellent communication and organizational skills
Able to adapt, improvise and adjust for size of class and class ability
Resilience in the face of challenges in a professional environment
Good sense of humor
Bilingual in Spanish language a plus
PYSICAL DEMANDS
The physical demands described here are representative of those that must be met by an employee to successfully
perform the essential functions of this job. Reasonable accommodations may be made to enable individuals with
disabilities to perform the essential functions.
Work includes walking and standing for long periods of time, repetitive hand an arm movements, grasping and pinching
with both hands, frequent use of the computer and telephone as well as frequent interaction with co-workers, cohorts
and members within the community in a fast paced environment. The average weight range of items lifted is 1-10 pounds
with a maximum weight lifted of 50 pounds occasionally. Work is performed in a variety of settings including office,
classroom and kitchen. The noise level is moderate.
Note: The above description is illustrative of tasks and responsibilities. It is not meant to be all-inclusive. Employees in
this job will follow other instructions and perform other related duties as required.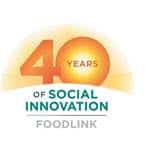 Company Information
Total Jobs

0 Jobs

Location Rochester
Full Address

1999 Mt. Read Blvd Rochester, NY 14615