Client Services Manager
53 views
1 application
Job Overview
Postal Code

14623

Salary Offer

Based on experience

Salary Offer

Commensurate with Experience

Experience Level

Mid-Level

Total Years Experience

3-5

Education

2-year degree
Main Functions:
I. To uphold the MVA values of Trust, Compassion, Quality, Education, Honesty, and Teamwork
II. Perform overall management of the coordinators, and customer service team, direct management of the customer service leads and coordinators.
a. Accountable for client experience at VSES
b. Ability to utilize data for staffing trends
III. Ensures continuous flow of quality client care between the CSR team and the Coordinator team.
a. Drive improved teamwork between customer services teams and clinical teams
b. Look for continuous process improvements to better the customer experience
c. Works with the Specialist teams on the hiring of new coordinators
d. Utilization of client satisfaction data for function improvements
e. Oversees the hiring and training processes of the client services staff
i. Coaching for optimal client experience
ii. Responsible for communications to support staff regarding changes in policy or process relating to the client services function.
iii. Manage CSR team leads to ensure daily tasks are complete
Daily check lists
Lead-team communication
iv. Direct and re-direct flow for optimal efficiency
f. Accountable for schedule and staffing of the client services functions utilizing the leads for:
i. Standard scheduling
ii. Holiday scheduling
iii. Responsible for taking schedule change calls
iv. Time card maintenance to include weekly payroll processing
v. Approving time off requests
IV. Maintains proficiency in hospital systems, procedures and fees.
i. Facilitates the effective handling of all general client complaints, processing and follow-up, verbal and written.
Facilitate and escalate best communication with medical and veterinarian team when necessary
ii. Oversees client billing and refund process
Manage CSR Infinity escalations to ensure all are resolved in a timely manner.
Oversight of Referring DVM and client service communication process to include:
i. Emailing
ii. Faxing
iii. Requesting/processing referrals
Participates in required improvement meetings
Able to back fill a CSR or Coordinator if needed.
Qualifications: Leadership abilities, strong communications skills, and the ability to work effectively as part of a team are required. Must be able to triage CSR IT issues to ensure all resolved in timely manner.
Work History Requirements: Minimum 2 years management/supervisory experience required.
(Monroe Veterinary Associates, Animal Services, Client Services Manager)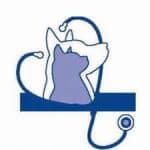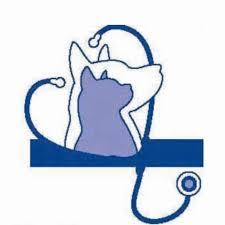 Company Information
Total Jobs

2 Jobs

Slogan

Join our Team!

Location Rochester
Full Address

524 White Spruce Boulevard Rochester, NY 14623