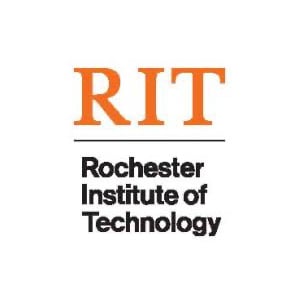 RIT is a kaleidoscope of curious minds working together through creativity and innovation to find new ways to move the world forward.
Notetaker Coordinator
20 views
1 application
Job Overview
Salary Offer

Commensurate with Experience

Experience Level

Some Experience

Total Years Experience

3-5

Education

High School Diploma or GED
Detailed Job Description
Primary responsibilities are to coordinate the provision of Notetaking Services for deaf and hard-of-hearing students for classes, and other events within the assigned respective college(s) and throughout the Institute.
The position is responsible for the administration, updating and maintenance of the ASDS system, assisting the Department Manages with delivery of services.  Performs additional duties related to student hiring/separation, training and communication of assignments.  Roughly 1700 classes per year are supported with notetaking services and roughly 400 student notetakers are assigned on an annual basis.
Accept and assign student notetaking requests for NTID students in cross registered classes, and approved NTID classes.  Update and maintain ASDS system to accurately reflect assignments and requests.  Recruit, hire, and terminate student notetakers following established departmental guidelines.  This equates to (400+/-) student notetakers per semester as well as supporting roughly 800-1000 courses per semester.
Monitor and follow-up on problems associated with notetaking by addressing and working to resolve issues.  Address questions or concerns related to quality and delivery of notetaking services, engaging others (faculty/tutors) as needed.
Complete, process, file and maintain all paperwork and files as required for hiring process and maintenance of file system.
Support live student training sessions by accepting student paperwork, meeting with students, sharing employment information and backing up Administrative Coordinator to run live sessions in her absence.
Develop increased performance and effectiveness through professional development opportunities as appropriate.  Participate on committees and in department meetings.  Along with Manager assist in the evaluation of delivery systems to best support notetaking practices.
In absence of Notetaking Staff assistant signs off on Kronos time cards, and submits payroll change forms, as needed.  Communicate with Manager regarding any issues regarding time reporting.
Back-up function of second Notetaker Coordinator, Notetaking Staff Assistant, and scanning, as needed.
Required Minimum Qualifications
3 to 5 years' experience in related field, area or role (business administration, administrative support, office or project coordination, office management and technology, etc.), preferably in an academic or academic related environment, with strong customer service orientation.
Proficient in Microsoft Office at an intermediate level.
Excellent communication skills, including verbal and written.
Excellent interpersonal skills.
Strong organizational skills.
Specialized Skills
Must be able to work in a fast paced setting, multitasking, while maintaining a positive attitude
Able to maintain confidential information
Comfortable working in settings with students, either 1:1 or in a large group
Ability to take appropriate and effective corrective actions as necessary to address student work performance
Ability to problem solve, troubleshoot, and the ability to collaborate with others.
Must be able to work independently, as well as in a group
Oracle
Kronos
Microsoft Office Suite
ASDS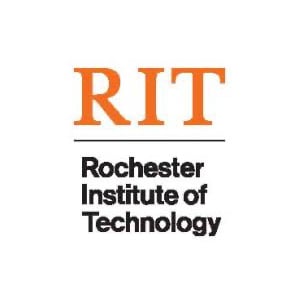 RIT is a kaleidoscope of curious minds working together through creativity and innovation to find new ways to move the world forward.