COMMUNITY MANAGER– IMMEDIATE OPENING – YWCA
14 views
Job Overview
Salary Offer

Commensurate with Experience

Experience Level

Mid-Level

Total Years Experience

1-2

Education

Some College
COMMUNITY MANAGER– IMMEDIATE OPENING / ROCHESTER, NY
CONIFER MAKES A DIFFERENCE IN OUR YWCA COMMUNITY…
Located in Downtown Rochester, the YWCA provides long-term housing rooms for women, emergency housing rooms for women and their children, long-term apartments for homeless women, and supportive living apartments for women in recovery. The YWCA combines housing along with a wide range of supportive services to its residents.
SUCCESSFUL COMMUNITY MANAGER CANDIDATES MUST HAVE:
Minimum 2+ years' prior apartment management in affordable housing compliance (Low-Income Housing Tax Credit, Homeless applications, Section-8 PBV, SRO, others).
Yardi Voyager skills or experience in other housing compliance software program(s) preferred.
Minimum HS/GED required; some college with COS (Certified Occupancy Specialist), or other certification(s) preferred or willing to obtain.
1+ years prior team supervision experience including training, coaching and performance management.
Demonstrated strong customer service skills to effectively collaborate with residents, team members, vendors and effectively problem solve issues that arise.
A Community Manager is responsible for leading and managing the site team at our apartment community, YWCA Apartments in Rochester, NY (110 total units). You will ensure work orders are completed on time, apartment turnover is effectively and efficiently handled for new residents, and leasing is meeting expected occupancy goals, while managing employee training and performance management matters throughout the day.  These responsibilities provide the apartment community with operations that are safe and secure for the on-site residents, visitors, contractors and fellow employees. You will report directly to the District Manager and work collaboratively with the YWCA management team along with Conifer's key partners in Compliance, Property Management, Property Finance, Human Resources and outside housing authority representatives to ensure all required aspects of operating a stable, fiscal operation are covered and meeting all requirements.
YOUR SKILLS WILL ALSO INCLUDE: 
Knowledge of accounting/business with understanding of payables, receivable; prior budgeting experience desired.
Strong MSOffice skills (Word, Excel, Outlook) for effective written communications.
Excellent time management and multi-tasking skills; able to juggle several projects at one time when needed.
Strong communication skills, both written and verbal.
Effective listening skills; compassionate.
Strong organizational skills with effective decision-making abilities.
Ability to work independently and also work side-by-side with team and partners.
Willingness to go the extra mile to resolve issues and complete tasks required, including any extended hours that might be needed.
Reliable transportation and a valid driver's license required; flexibility for occasional travel to meetings, trainings, conference, as scheduled.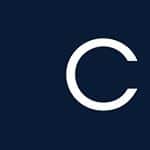 A HOME for possibilities
(0)