Community Outreach Specialist – Health Homes
101 views
2 applications
Job Overview
Salary Offer

Commensurate with Experience

Experience Level

Entry Level

Total Years Experience

1-2

Education

2-year degree
Trillium Health, a Federally Qualified Health Center Look-Alike, is a community health center offering access to affordable care for all, with a special focus on meeting the needs of LGBTQ people, communities of color, and underserved populations.
Nationally recognized for outstanding patient-centered care, the team at Trillium Health provides a wealth of knowledge and experience. Our expansive array of services, including testing and treatment, laboratory services, primary and specialty care, and an on-site pharmacy, makes it easier for patients and clients to receive the complete care they need, all in one place.
Our authentic commitment to diversity and inclusion is evidenced through our hiring practices, our employee programs, and our compassion for everyone we serve. Based in downtown Rochester, with satellite locations in Bath and Geneva, and MOCHA centers in Buffalo and Rochester, Trillium is deeply invested in building community. We proudly sponsor many other nonprofit organizations throughout the area and participate in a wide range of community events.
Trillium's employee-centered company culture and exceptional benefits have contributed to impressive growth in recent years, raising our staff total to more than 250. We hope you will consider joining us on this upward path and becoming a part of the Trillium Health family.
We are currently recruiting for a Community Outreach Specialist Health Homes.
Outreach
Provide outreach and education about the Health Home program to patients/clients with eligible diagnoses and risk factors. This outreach may take place via phone, on Trillium Health property, in patient's/client's homes, and in the community, per DOH and HHUNY policies/procedures.
Build relationships with community partners, social service agencies, medical facilities and internal departments to identify and screen eligible patients/clients for potential enrollment in the Health Home program.
Determine referred patient/client's eligibility by completing the eligibility screening, per DOH and HHUNY policies/procedures.
Facilitate enrollment in the Health Home program by linking Health Home eligible patients/clients to a Health Home Care Manager who will complete the enrollment process.
Document each patient/client focused interaction comprehensively and concisely, in accordance with DOH, HHUNY and agency standards.
Based on needs and risk identified in screening, promote patient/client access into internal agency services including, but not limited to: support groups, behavioral wellness, medical care, supportive services and Community Health Initiative Services.
Responsible for demonstrating professionalism and good judgement when interacting with stakeholders, collaborators, community members, etc.
Adhere to all government and funder regulations.
Miscellaneous
Requires the ability and commitment to respect and support inclusiveness and diversity including but not limited to individuals of different backgrounds, cultures, races, ages, sexual orientations, gender identities or expressions, experiences, opinions, etc.
Requires individual demonstration of commitment to the One Trillium behaviors and business impacts and modeling them in the organization.
Demonstrate developing knowledge of HIV/AIDS, mental health diagnoses and chronic medical conditions.
Demonstrate developing knowledge of community resources.
Demonstrate the ability to use Health Information Technology to coordinate and link services.
Responsible for maintaining confidentiality of all patients, clients, proprietary, and protected information.
Excellent organization and time management skills required.
Must have a reliable vehicle and meet the agency driving policy requirements for this position, including a valid NYS driver's license and proof of required automobile insurance.
Employees are accountable for meeting performance standards of their departments and must participate as requested in compliance audits, process improvements and quality improvement plans.
Other duties as assigned.
Qualifications
Associates degree in health or human services plus one year of qualifying human services experience including case management or casework with persons who have HIV infection, a history of mental illness, homelessness or chemical dependence; OR a High School diploma or GED and two years of qualifying experience. Computer proficiency is required. Fluency in Spanish and/or ASL preferred.  Must be accustomed to diversity.
Trillium Health offers employment to all employees & applicants. No person shall be discriminated against in employment on the basis of race, age, color, marital status, religion, creed, sex, sexual orientation, gender identity or expression, national origin or ancestry, disability, veteran status, status as a domestic violence victim, genetic condition or predisposition, or any other characteristic protected by law.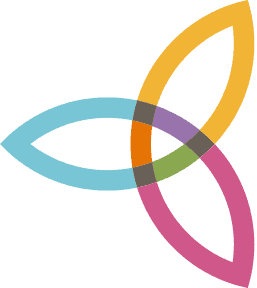 Extraordinary Care Always
(0)