Community Prevoc Services Floater (Pre-Employment)
123 views
1 application
Job Overview
Salary Offer

Commensurate with Experience

Experience Level

All

Total Years Experience

3-5

Education

high-school-diploma
General Description
The Community Pre-Vocational (pre-employment) Services Floater at the ArcDeli helps support adults with intellectual and developmental disabilities prepare for career opportunities in the culinary field.  ArcDeli is a full-service catering business and on-site cafeteria which employs people from the Arc of Monroe who are interested in working in the food industry, while also working on employment skills in a classroom setting. ArcDeli provides a wide variety of food to the community including pizza, sandwiches, burgers, desserts and more. ArcDeli is located at 1645 Lyell Avenue, Rochester, NY 14606.
Assist in preparing food for daily restaurant and catering operations.
Safely transport people to and from catering events, food deliveries and volunteer activities in our community
Help create lesson plans, teach employment and job readiness skills related to career goals.
Coach people in learning new skills on the job
Be a mentor and advocate
Job Requirements
Valid NYS driver's license required. Must have access to timely and reliable transportation to transport self and individual.
Ability to be Level II Food Serve Safe
Good communication skills and basic computer literacy including Microsoft Office.
High School diploma/GED
Minimum Qualifications
Two years' experience in a human service position, preferably in vocational/prevocational, day habilitation or day treatment program, or an equivalent combination of education and experience.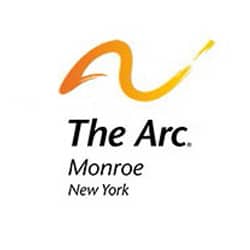 Changing Lives Making a Difference
(0)
Company Information
Total Jobs

3 Jobs

Slogan

Changing Lives Making a Difference

Location Rochester
Full Address

2060 Brighton Henrietta Townline Road