Community Support Professional
92 views
3 applications
Job Overview
Salary Offer

Commensurate with Experience

Experience Level

Entry Level

Total Years Experience

1-2

Education

High School Diploma
General Description
As a Community Support Professional you will provide training, guidance and support to community-based adults using principles of individual choice and skill enhancement to assist them in living independently. You will support people in learning skills and obtaining the support needed to pursue personal interests, integration and independence. The Community Support Professional also provides training and guidance to assist people living at home with their family in having a coordinated effort of services. These services are provided in their home and in the community. This role also supports The Arc's Recreation Coordinator by assisting in the planning, organizing and directing of activity programs for adults enrolled in the recreation program.
In addition to supporting adults with developmental disabilities, you will actively participate in the development, implementation and documentation of treatment or habilitation plans, and assist in planning and promoting recreation-based activities based on each person's needs. Working as a Community Support Professional is an exciting opportunity. You'll be making a difference by enabling others to become more independent, building relationships with individuals as you help them reach personal goals.
Patiently teach basic daily tasks such as housekeeping, handling money and transportation.
Model appropriate social etiquette and communication skills.
Help develop their creative expression, and awareness of their physical and mental health.
Safely transport individuals to and from activities, errands and personal appointments.
Encourage independent thinking and demonstrate how to make good choices and decisions
Show the value of having a variety of friends and relationships.
Hours:  10am-6pm
Job Requirements
High school diploma/G.E.D. required.
Valid NYS driver's license and reliable transportation
Good communication skills and basic computer literacy including email and Microsoft Office
Able to be active all day and support people in and out of wheelchairs or transportation
Minimum Qualifications
Minimum of 6 – 12 months experience working with individuals with intellectual and developmental disabilities required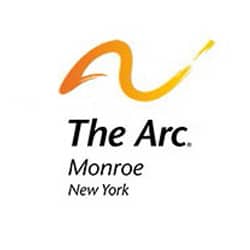 Changing Lives Making a Difference
(0)
Company Information
Total Jobs

0 Jobs

Slogan

Changing Lives Making a Difference

Location Rochester
Full Address

2060 Brighton Henrietta Townline Road