Community Support Staff
34 views
2 applications
Job Overview
Postal Code

14623

Salary Offer

Commensurate with Experience

Experience Level

Entry Level

Total Years Experience

0-2

Education

GED
Overview
Heritage Christian Services is hiring Community Support Staff to work 1:1 with people who live independently or with caregivers in the Greater Rochester Area.
When you apply for a community support position, you're choosing not to limit yourself to a single role. Sometimes you'll be an advocate for people with disabilities challenging stereotypes. Other times you'll serve behind the scenes as an ally, assisting with meal preparation, personal hygiene or taking medication. You can put all of your confidence and skills to work while you support a person to be his or her best.
A full-time schedule is 32-40 hours weekly and part-time is 6-30 hours. Available shifts include mornings, afternoons, evenings and weekends.
Responsibilities
Provide the best level of assistance to people who are learning life skills, such as: managing money, keeping a schedule, riding the bus and more
Support people to have meaningful relationships with friends, which may include get-togethers, phone calls and more
Assist with medical needs including monitoring health, administering medication and getting to the doctor
Drive people to and from their appointments
At Heritage Christian Services, enjoy:
Generous paid time off (256 hours in just two years)
Pension
403(B) retirement plan option
Affordable insurance coverage for health/dental/vision
$350 bounty every time you send a new person we can hire full-time
Performance bonuses plus rewards for tenure
Paid mentorship programs
Additional perks such as a homebuyer's club, competitive tuition reimbursement programs and more
Qualifications
A valid driver license with a record of responsible driving
Strong communication skills
Reliable transportation
The physical ability to lift and transfer individuals who rely on wheelchairs for mobility
A high school diploma or equivalent
Heritage Christian Services is an equal opportunity employer.
HCS is a place to grow.
You don't need experience to work for people with disabilities. We provide all of your education and training. You may be a great fit for direct support if your background includes being a teacher, HHA (Home Health Aide), CNA (Certified Nursing Assistant), LPN (Licensed Practical Nurse) or any other healthcare position.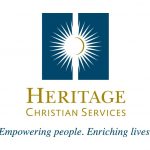 Empowering people. Enriching lives.
(0)
Company Information
Total Jobs

9 Jobs

Category Healthcare
Slogan

Empowering people. Enriching lives.

Location Rochester
Full Address

275 Kenneth Drive, Rochester, NY 14623