Crematorium Supervisor
57 views
Job Overview
Salary Offer

Commensurate with Experience

Experience Level

All, Some Experience, Mid-Level

Total Years Experience

1-2

Education

2-year degree
The Crematorium Supevisor provides supervision of all daily operations at the Forever Friends Pet Crematorium in order to meet operational goals. The supervisor ensures that client satisfaction is met for both MVA and non-MVA hospitals, including achievement of required turn-around times. The supervisor places an emphasis on optimizing operations to maximize output and financial results for the crematorium. The supervisor interacts with clients who request a "walk-in" visit by appointment, recognizing the sensitive nature of the situation.
Main Functions:
I. Manage and communicate monthly operating data (for inclusion in the monthly operational dashboard), annual DEC reports and logs of work performance and maintenance performed for recordkeeping and performance assessments. Shares MVA and non-MVA hospital feedback to management monthly to assist with strategic initiatives and business improvments.
II. Supervises employees, addressing HR issues and communications including timecards, overtime usage, scheduling, hiring, etc. Ensures employees have valid DEC certifications. Defines schedule that meets productivity needs and minimize overtime.
III. Collaborates with MVA Lab and Administration couriers to guarantee the accuracy of body preparation; paperwork/tags, hospital/client interactions; daily body pickup and daliy ashes drop off.
IV. Maintains crematorium equipment to enable maximum uptime and productivity and work areas in a safe, clean and efficient manner. Responsible for ensuing the completion of building upkeep and grounds maintenance. Tracks and orders inventory for crematorium as needed.
V. Performs all cremationist duties, including processing remains to ensure clients' wishes are fulfilled; processing and packaging ashes for return to animal hospitals or individual owners; entering cremation data.
VI. Represents the crematorium in a compassionate and professional manner with employees and pet owners as necessary. Fields phone calls, schedules appointments, and invoices clients. Advises and trains hospital staff regarding preparation and cremation protocols.
VII. Provides requirements on and justification for new equipment purchases and purchasing decisions. Develops processes related to new services as they are identified; provides input to marketing and future growth; utiliizes process improvement for site efficiency and optimization. Identifies opportunities for customer service improvement.
VIII. Understands and consistently adheres to MVA policies, NYS and DEC crematorium rules and regulations, and OSHA regulations and safety standards.
Schedule: Primarily Monday-Friday days, with occasional exceptions as necessary.
Skills/Experience: 3+ years of supervisory experience managing a team and operation preferred. Detail oriented, with the ability to capture operational data that will be used to understand the crematorium performance for potential improvement. Familiarity with MS Office applications, including Word and Excel.
Customer service focused with ability to demonstrate compassion towards clients who have lost a beloved pet. Strong communications skills, both written and verbal. Ability to share data and feedback to leadership team regarding crematorium operational performance and market performance, including hospital satisfaction levels. Leadership skills required to ensure optimal results are met with crematorium partners.
Education: High School Diploma; Associates Degree preferred.
Physical Requirements: Must have the ability to stand; heavy repeated lifting (up to 100 lbs.), with periods of prolonged rigorous activity including pushing, pulling, bending, stooping, and sweeping.
Other Requirements: Must be comfortable around deceased animals and byproducts of deceased animals. Valid NYS drivers license required. Must obtain NYS Cremation Certification before unsupervised operation of crematoirum equipment.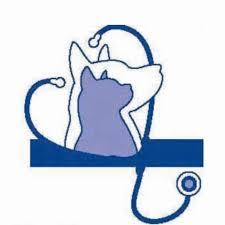 Compassionate care...for life
(0)