Customer Loyalty Specialist
32 views
1 application
Job Overview
Salary Offer

Commensurate with Experience

Experience Level

Mid-Level

Total Years Experience

1-2

Education

ged
As a Customer Loyalty Specialist , you will play a pivotal role in the continued stability and growth of our organization, by serving as a front-line representative of our brand in a retention sales and service capacity. 
  The Customer Loyalty Specialist role is a highly consultative retention sales opportunity, operating in a call center environment
Respond to customer retention calls for all client residential services and product lines. 

Identify and resolves customer issues through creative sales techniques.

Exercise creative negotiation and sales technique to motivate customers to continue using client services.

Sell additional or upgraded services, while providing a quality customer experience.

Lives Our Client Values, by demonstrating an approach towards people and work that is consistent with the overall values of the company.

Exceeds our customer expectations by providing top notch customer service.

Respond to inbound customer questions, problems, and requests regarding account balances, service additions, billings/payments, or other general or account-related services. 

Educates residential client customers about additional service opportunities.
  Primary Responsibilities and Essential Functions
Work in an energetic call center environment delivering excellent customer care by greeting customers, asking questions, and actively listening to customers to understand their needs or requests. 

Receive inbound retention calls from current customers, for sales and revenue generation, in a high-intensity call center environment.

Educate customers on billing details, client policies and procedures concerning prices, billing and service. 

Utilize proactive persuasive/retention skills to turn requests for disconnection or downgrade into sales and save opportunities by identifying customer needs.

Creatively negotiate pricing and bundling by making offers of credits and/or discounts according to Company guidelines.

Achieve monthly key performance metrics, call and order entry productivity standards, and call quality performance through utilization of persuasive skills, defined call flow structure, and adherence to provided schedule.

Educate customers on active product features, service offerings, billing, charges, and product value.

Understand and promote current marketing campaigns in order to sell to or save customers accurately and effectively.

Increase revenue through up-selling and cross-selling video, HSI, wireless, and telephony services to existing customers. 

Research and review competitive pricing and service offerings in order to provide competitive price and product comparisons based on customer needs.

Responsible for utilizing multiple customer databases to access, change or input account information for customers.

Provide outstanding customer service, troubleshoot and resolve service and minor technical problems for customers by asking appropriate questions.

Complete installation, disconnect, transfer and seasonal downgrade orders and update customer accounts utilizing customer record database.

Exceed our customer expectations by documenting call details and new account information into the system and completing any forms required to request action by other departments.

Build customer loyalty by resolving customer problems on the first call.  

Provide customer support by asking questions and listening to customers in order to understand their needs, request, or problems while identifying up-selling opportunities.

Other duties as assigned.
Qualifications
Our most successful candidates will have:
A High School diploma or GED

Excellent verbal and written communication skills; proficient reading skills

Multi-tasking skills, showcased through the use of several applications (experience working with CRM applications preferred)

Basic PC keyboarding skills; basic Microsoft Office (Outlook, Word, Excel) experience

Proven customer service skills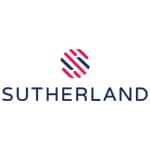 Company Information
Total Jobs

6 Jobs

Location Rochester
Full Address

1180 Jefferson Road, Rochester, NY