Customer Service – Cashier
105 views
3 applications
Job Overview
Postal Code

14624

Salary Offer

$12.00 per hour plus tips

Salary Offer

Commensurate with Experience

Experience Level

Entry Level

Total Years Experience

0-12 months

Education

NONE
General Description
Part-time employee wanted to work on a local food truck.  Position will be responsible for taking orders and cashing out customers.  Candidate must be available for three hours each weekday.  This exciting opportunity includes many summer festivals and special events where the candidate will need to be available to work nights and weekends.  If you enjoy working with friendly, customer service oriented people, this job is for you.  Position starts immediately.
Job Requirements
Candidates must be reliable and have their own transportation to the job sites.
Must have the ability to take orders efficiently and provide change to the customers.
Customer service experience a plus.
Minimum Qualifications
Provide resume that demonstrates your capability to perform the duties listed above.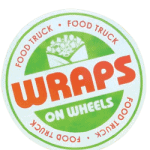 Wraps on Wheels - The Healthier Choice
(0)
Company Information
Total Jobs

0 Jobs

Slogan

Wraps on Wheels - The Healthier Choice

Location Rochester
Full Address

1279 Chili Avenue, Rochester, N.Y. 14624