Customer Service Retention Specialist
149 views
11 applications
Job Overview
Salary Offer

Commensurate with Experience

Experience Level

All

Total Years Experience

0-2

Education

High School Diploma
Customer Service Retention Specialist
Handle customer questions, complaints, and billing inquiries with the highest degree of courtesy and professionalism to resolve customer issues with one call resolution.
Offers alternative solutions where appropriate with the objective of retaining customer's business.
Handles business transactions about activation of new customer accounts on a computer terminal.
Communicates with customers using web-based tools and demonstrates the associated proficiency in typing and grammar.
Makes financial decisions to protect/collect revenues and adjusts customer accounts.
Required to achieve a sale quota. Has broad working knowledge of practices and operations and demonstrates continued and consistent proficiency in most of the skill sets utilized.
May assist in training new employees.
Performs other duties as assigned by management.
GENERAL DUTIES:
The essential functions listed below are duties performed by this job title. Duties generally include but are not limited to the following:
Answers customer/client requests or inquiries concerning services, products, billing, equipment, claims, and reports problem areas
May be required to work in one or multiple queues/skill sets over various customer contact channels
Responsible for improving customer retention through programs and service provided to the customer
Utilizes mechanized systems to initiate and complete service orders and handle customer requests
Continually maintain working knowledge of all company products, services and promotions
Make recommendations according to customer's needs on features, accessories, upgrades and rate plans
Utilize operational systems to process purchases of products and services; i.e. collections, payments for Wireless bills and accessories
TRAINING:
Classroom paid training
On-the-job paid training
SPECIAL JOB REQUIREMENTS:
Specific job assignments may require day, evening, weekend or holiday hours. Overtime may be required
One-year customer service work experience preferred. Excellent communication and computer skillsAt Sutherland, we help strengthen our client's brands by improving how they work. We rethink the process and work together to streamline it, rebuild it, and deliver it back smarter than before. Behind every screen, click or command, at the heart of each process transformation, is our people. It takes big ideas and top talent from around the globe to explore what's possible. We empower and inspire our teams and leaders to simplify everyday tasks and interactions with a common goal: providing the best customer experience out there. We are Sutherland. Where people and process come together.If you are driven, have a knack for providing great customer service and innovative solutions, we'd love to meet with you.On our Contact Center Team, you'll learn all about the coolest ways to help deliver exceptional service and solutions to our customers. It's a high-energy environment where you'll be part of a fun team that offers best-in-class service. Not to mention the amazing benefits, training programs and career potential we offer.Do you like helping people get the most out of their service?Is being part of an award-winning team that passionately cares about customers and delivers best-in-class service important to you?Then you'll love being a member of our customer service community. Our contact center representatives are the front line of our company, offering solutions, identifying opportunities and serving millions of customers – one at a time.LOOKING FOR A COMPANY THAT VALUES YOUR POTENTIAL?

What's in it for you?

Start with the paycheck: Customer Service Retention Specialist are paid hourly in addition to monthly incentives, plus free television service.
A full-time position with full benefits that include medical, dental, vision and paid vacations

Career possibilities.

You will have the chance to round out your experience with training on the latest technology, devices, and our entire lineup of products, services and promotions.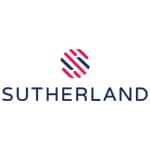 Company Information
Total Jobs

3 Jobs

Location Rochester
Full Address

1180 Jefferson Road, Rochester, 14623