Data & Support Specialist
148 views
4 applications
Job Overview
Salary Offer

Commensurate with Experience

Experience Level

Entry Level

Total Years Experience

1-2

Education

2-year degree
We are currently recruiting for a Data and Support Specialist.
Clerical
Perform clerical duties and provide support for all Care Management and Supportive Services grant funded programs and staff as directed by supervisor
Responsible for scanning of documents and record retention
Care Management and Supportive Services educational materials
Maintain inventory of outreach supplies for use when team members are attending community events representing Care Management and Supportive Services grant programs
Provide assistance to Care Management and Supportive Services grant team members in procuring new and innovative educational materials for program support
Monthly Data Reporting
Verify program data entered into AIRS and assist with individual program data entry as needed
Verify encounter data entered into EMR by testing staff and AIRS correspond accordingly
Research and correct core indicator data gaps as identified in monthly and quarterly AIRS reports
Utilize AIRS to run monthly reports for each grant, providing report data to Operations Manager or designee for follow up
Assist program staff with group level data entry into AIRS institute Reporting System (AIRS) as needed
Complete monthly updates to the KPI Grants Dashboard
Track and document quarterly data re: Housing and Utility Assistance provided to patients/client, providing this data to Operations Manager for United Way reporting
Compile data for reports as requested by funders and Trillium Health leadership
Compile data for Department Report Card and provide to Manager, Care Management and Supportive Services quarterly
Compile data for department QAPI goals
Attend Care Management and Supportive Services QAPI workgroup and complete PDSAs with Manager, Care Management and Supportive Services
Miscellaneous
Requires the ability and commitment to respect and support inclusiveness and diversity including but not limited to individuals of different backgrounds, cultures, races, ages, sexual orientations, gender identities or expressions, experiences, opinions, etc.
Requires individual demonstration of commitment to the One Trillium behaviors and business impacts and modeling them in the organization.
Responsible for maintaining confidentiality of all patient, client, employee, protected and proprietary information.
Employees are accountable for meeting the performance standards of their departments and must participate as requested in compliance audits, process improvement and quality improvement plans.
Other specific duties as assigned.
Employees must be able to work flexible hours including weekdays, evenings and Saturdays.
Qualifications
Education and/or Experience:
Excellent proficiency in MS Office, word-processing, spread sheet and data entry skills required. Strong knowledge of and experience with Medicaid and/or other third party billing. Must have a positive attitude, demonstrate initiative and professionalism. Exceptional organizational skills and the ability to multi-task are required. Computer proficiency and strong attention to detail is required. Must be accustomed to diversity.
Associate's degree preferred or equivalent combination of education and experience required.
Prefer three years of administrative support experience and a minimum of one year of experience in a senior level administrative support role managing multiple assignments
Ability to maintain confidentiality is essential.
Trillium Health offers employment to all employees & applicants. No person shall be discriminated against in employment on the basis of race, age, color, marital status, religion, creed, sex, sexual orientation, gender identity or expression, national origin or ancestry, disability, veteran status, status as a domestic violence victim, genetic condition or predisposition, or any other characteristic protected by law.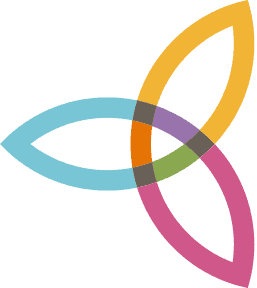 Extraordinary Care Always
(0)