Deli Supervisor
107 views
Job Overview
Salary Offer

Commensurate with Experience

Experience Level

Some Experience

Total Years Experience

1-2

Education

High School Diploma or GED
Detailed Job Description
The current anticipated hours will be:
Mon-Thursday 12-8:30 and Friday 7:00-3:30.
This may be subject to change as business needs dictate as well as break weeks, intersession and summer session. There is occasionally required week end work for large scale campus events for example Imagine RIT or Commencement. 
General Responsibilities:
To supervise the operation of Ctrl Alt Deli predominately in the afternoon and evening while working in the operation with the staff. In this role you will often come in while it is already open and then you will oversee all aspects of the operation until it closes in the evening at the same time preparing it for the next day's service.
Specific Responsibilities:
Responsible to all customers and co-workers to provide excellent service in a friendly, sincere and courteous manner
Cleanliness of the facility as well as proper sanitation and safety procedures.
Opening and closing the unit and securing the building depending on schedule.
Thorough knowledge of proper food handling, including storage and serving techniques.
Possess a good understanding of EMC and Micros register systems
Oversight of cash handling procedures for the unit
Supervise, direct, train, schedule, hire and work with full time and student employees. Give clear and concise directions. Coordinate production needs and staffing as appropriate.
Assist with general office duties, including inventory, payroll, and record keeping.
Attend meetings and seminars as required or requested by unit manager/general manager.
Monitor cashiers for proper cash handling and correct reading of cash register tapes.
Enforce all New York State and Monroe County Health codes as they relate to health, sanitation and safety. Intermediate knowledge of Microsoft Office Suite and demonstrate computer literacy
Knowledge of  invoice processing
Carry out special assignments as requested by manager.
Attend meetings and serve on committees as requested or required by manager
Ensure compliance for all individuals with all dining services expectations, and compliance related items, enforce all New York State and Monroe County Health codes as they relate to health, sanitation and safety.
Report to work on time, adhere to break policies and wear proper uniform
Department/College Description
Located in the atrium of the B. Thomas Golisano college of Computing Science, Ctrl Alt Deli is a very busy fast service , grab & go location often serving over 1000 customers a day. The location has a very small service area with coolers and cashier stations spilling out into the atrium area.
About RIT Dining Services
Dining Services supports all meal plans both on campus and at select off campus locations. We are looking for a high energy team member that enjoys working in a busy environment serving customers. The successful candidate will need to be able to work with a diverse student work force which may include of deaf / hard of hearing, and internationals students. Hours would change for breaks, intersession and summer semester. This position may support serving from 1500 to over 3000 customers (faculty, staff and students) in any one location on a daily basis.
As a member of the RIT community you'll receive a well-balanced benefits package that offers a variety of choices and access to additional employment advantages. These benefits, combined with your pay, provide a total compensation package that can be tailored to meet your needs.
Required Minimum Qualifications
High School diploma or General Education (GED)
ServSafe training certificate or ability to obtain within 6 months of employment
2 -3 years of high volume restaurant \\ hospitality experience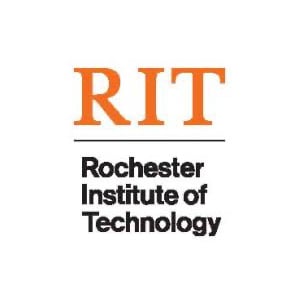 RIT is a kaleidoscope of curious minds working together through creativity and innovation to find new ways to move the world forward.
(0)
Company Information
Total Jobs

8 Jobs

Slogan

RIT is a kaleidoscope of curious minds working together through creativity and innovation to find new ways to move the world forward.

Location Rochester
Full Address

8 Lomb Memorial Drive, Rochester NY 14623