Disney + Customer Advocate
268 views
1 application
Job Overview
Salary Offer

Commensurate with Experience

Experience Level

All, Some Experience, Mid-Level

Total Years Experience

0-12 months

Education

High School Diploma or GED
Sutherland is proud to be supporting a giant in the Entertainment industry. You will provide customer support to our Disney Guests contacting about their new streaming service. Using DSS processes and systems, you will provide support to Guests via email, live chat, phone, Social Media, and App Reviews with a focus on Guest satisfaction.
The role will require a strong understanding of the product and services, knowledge of the Disney brand and a desire to deliver a high-quality service, placing the Guest Experience at the heart of what we do.
Roles and Responsibilities 
Supports across live chat, email, phone, Social Media, and App Reviews

Upholds the Disney brand, champions fan loyalty and the Guest experience

Delivers exceptional Guest Service, to achieve required customer satisfaction targets

Responds and resolves Guest queries efficiently, in a timely manner

Maintains up to date knowledge of products and updates to the product

Adheres to and follows any Disney processes to resolve Guest queries

Ensures that any or all relevant Guest information, and detail of query, is recorded accurately and timely in the CRM

Takes ownership of queries or complaints raised by Guests, to resolve their concerns

Maintains a clear and consistent tone of voice that reflects the Disney brand in line with quality and language guidelines
Highlights any potential contact drivers and shares learnings gathered with Disney GX team

Demonstrates a full understanding of the business processes, procedures, relevant product knowledge and systems so that accurate information is always provided to the Guest.
Qualifications
Expected Experience/Skills and Personal Qualities:
Prefer experience working in customer service or Contact Center

Experience with downloading content

Demonstrated understanding of streaming services on phones, Smart TV's etc.

Has good written and spoken communication skills

Has a passion for providing an exceptional Guest Experience

Is confident in decision making, in line with business processes supplied

Enjoys taking ownership of queries

Has great attention to detail and is well organized

Has experience of working in a fast-paced environment, with changing business priorities

Has basic computer skills, typing/keyboard skills and experience in navigating across different IT systems

Is a conscientious and reliable individual who is passionate, enthusiastic and a team player, with a positive attitude

Demonstrates a strong understanding of customer satisfaction and service excellence

Bilingual (Speak, Read, Write) in Spanish or French-Canadian (Quebecois) a plus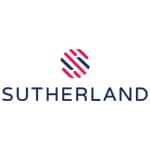 Company Information
Total Jobs

7 Jobs

Location Rochester
Full Address

1180 Jefferson Road, Rochester, NY