Environmental Services Technician
55 views
1 application
Job Overview
Salary Offer

Commensurate with Experience

Experience Level

All, Some Experience

Total Years Experience

1-2

Education

High School Diploma or GED
Position: (1) FT; Schedule will be Sunday-Thursday, evening hours; 3 holidays.
Essential Functions:
I. Participates with the team, providing input and taking responsibility for showing initiative to enhance the hospital and team functions.
II. Reliably performs daily responsibilities including but not limited to:
a. Empty garbage and recyclables.
b. Perform floor care duties.
c. Thorough cleaning of restrooms.
d. Stock restrooms.
e. Stocking supplies as needed.
f. Completes repair or request forms in a timely manner.
g. Assist inventory functions.
h. Assists with snow removal and supports outside contractor as needed.
i. Assists courier with removal of bodies from freezers.
j. Checks Duncan Center setup book to stay prepared for functions.
III. Weekly responsibilities include but are not limited to:
a. Cleaning tools such as pulse mops.
b. Check grounds for debris and weeds.
IV. Performs additional responsibilities as requested.
Physical requirements:
Very strenuous, heavy lifting (50 lbs). On feet throughout entire shift. Continuous pushing, pulling, bending and stooping.
Minimum requirements:
Experience in custodial/maintenance environment; High school diploma or GED.
Hazards:
Exposure to animals; Exposure to cleaning chemicals; Exposure to hazardous waste Exposure to animal bodily fluids.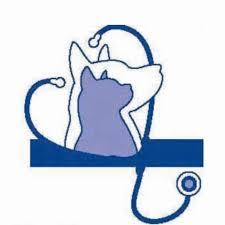 Compassionate care...for life
(0)