Financial Services Representative Part-Time
124 views
2 applications
Job Overview
Salary Offer

Commensurate with Experience

Experience Level

All

Total Years Experience

0-12 months

Education

NONE
Primerica Depoian Dynasty Team: We are a full service Financial Company. Our leadership team is looking for people with transferable skills to train and develop to work in our community to help families and businesses take control of their finances. Our Mission: To Help families earn more income, and become properly protected, debt free and financially independent.
We teach people how to make and save money and how to get out of debt faster with less money. We also recruit, train and develop people to run our independent brokerages, which they can then own. We work with businesses and provide an entire suite of benefits solutions as well.
If you have above average people skills, are an experienced leader or are leadership-ready, promotable, and coachable we are looking for YOU!
Transferable Skills & Backgrounds May Include, but Not Limited To:
Teachers, Counselors, Professional Educators
Athletics, Sports
Nursing, or Healthcare Field
Administration, Management
Hospitality, Restaurant
Customer Service
Marketing
Ministry
Human Services, Non-Profit
Human Resources, Recruiters, Trainers
Day Care
Self Employed
Sales
Minimum Qualifications
Must be 18 years or older. Candidates must have a satisfactory police record via background check.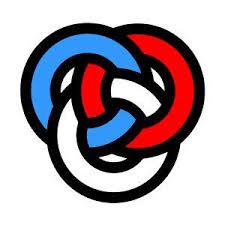 We do what's right 100% of the time, for Everyone, Always!
(0)
Company Information
Total Jobs

1 Jobs

Slogan

We do what's right 100% of the time, for Everyone, Always!

Location
Full Address

485 Titus Ave, Rochester, NY 14617