Health Educator 1
73 views
Job Overview
Salary Offer

Commensurate with Experience

Experience Level

All, Some Experience

Total Years Experience

0-12 months

Education

4-year degree
Programming
· Schedule, plan, and present culturally-competent educational and risk reduction programming and HIV/STI/HCV prevention and treatment education to individuals and groups of clients/patients, staff, volunteers, and community members
· Ensure PrEP/PEP and HIV, HCV, and STI prevention are integrated into programming and outreach programs
· Assist with the development and implementation of new and established culturally-competent programs and outreach sites with the purpose of increasing community awareness regarding HIV prevention services at Trillium Health and The MOCHA Center
· Distribute current and appropriate educational and service materials at outreach events, one-on-one meetings, and programming
· Demonstrate developing knowledge of HIV, priority populations, and other health-related issues
· Learn and implement Evidence-Based Interventions or other structured programming
· Serve as an ambassador of all services of Trillium Health and The MOCHA Center during community based outreach, education and testing
· Coordinate collaborations with external and internal stakeholders and assist with expanding prevention programming for women
Service Delivery
· Participate in physical and/or digital outreach and link contacts to appropriate care and/or services and increase community awareness regarding HIV prevention service at The MOCHA Center and Trillium Health
· Operate assigned vehicles, including outreach mobile unit
· Identify patients appropriate for PrEP/PEP
· Assess patients/clients for barriers to linkage and adherence to appointments and medication and develop plans to reduce barriers
· Educate current PrEP/PEP users about side effects, safety, and discontinuation criteria, under the guidance of a provider or clinical pharmacist
· Facilitate linkage to additional services needed (internal or external) as indicated by screening or assessment (including, but not limited to primary care, psychosocial and other supportive services)
Testing
· Responsible for providing HIV/HCV and STD screening and testing services, as per protocol, for walk-in clients, patients, special events and community testing events
· Conduct a behavioral risk assessment, assessing risk for HIV, HCV and STDs
· Connect client to services if they are a candidate for Post- or Pre-Exposure Prophylaxis
· Ensure the client is aware of how HIV/HCV/STDs are transmitted, how to reduce their risk and/or prevent transmission
· Discuss the meaning of a nonreactive and reactive test result
· Discuss strategies for risk reduction, including Pre-Exposure Prophylaxis, and assist client in creating a practical risk reduction strategy to employ following the test encounter
· Provide risk reduction supplies to client/patient, as needed
· Demonstrate developing knowledge of HIV/HCV/STDs, factors affecting people who use drugs, health disparities and other health-related issues relevant to the mission and vision of Trillium Health
· Document testing services provided as required by funders
Administrative
· Compile and report program and service data in electronic database(s) and/or electronic medical record
· Participate in training and continuing education initiatives to build understanding of evolving treatment and service delivery issues
Community Networking
· Represent agency at community events
· Participate and provide Trillium Health/Innovation Institute representation on relevant coalitions, committees, networks, etc.
Miscellaneous
· Requires the ability to relate to people of diverse backgrounds, cultures, races, sexual orientations and gender identities or expressions
· Responsible for maintaining confidentiality of all patient, client, proprietary, and protected information
· Must have a reliable vehicle and meet the agency driving policy requirements for this position, including a valid NYS driver's license and proof of required automobile insurance
· Employees are accountable for meeting performance standards of their departments. They participate in compliance audits and quality improvement plans
· Other specific duties as assigned
Qualifications
Bachelor's degree preferred in Health Education, Health and Human Services or related field OR Associate's degree in Health Education, Health and Human Services or related field and 2 years of related experience. Bilingual skills in Spanish required.
Trillium Health offers employment to all employees & applicants. No person shall be discriminated against in employment on the basis of race, age, color, marital status, religion, creed, sex, sexual orientation, gender identity or expression, national origin or ancestry, disability, veteran status, status as a domestic violence victim, genetic condition or predisposition, or any other characteristic protected by law.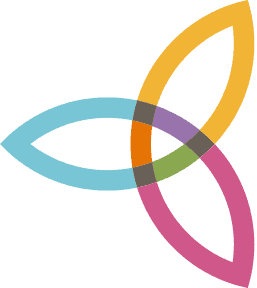 Extraordinary Care Always
(0)