Hepatitis C Care Coordinator
38 views
Job Overview
Salary Offer

Commensurate with Experience

Experience Level

Entry Level

Total Years Experience

3-5

Education

2-year degree
Trillium Health, a Federally Qualified Health Center Look-Alike, is a community health center offering access to affordable care for all, with a special focus on meeting the needs of LGBTQ people, communities of color, and underserved populations.
Nationally recognized for outstanding patient-centered care, the team at Trillium Health provides a wealth of knowledge and experience. Our expansive array of services, including testing and treatment, laboratory services, primary and specialty care, and an on-site pharmacy, makes it easier for patients and clients to receive the complete care they need, all in one place.
Our authentic commitment to diversity and inclusion is evidenced through our hiring practices, our employee programs, and our compassion for everyone we serve. Based in downtown Rochester, with satellite locations in Bath and Geneva, and MOCHA centers in Buffalo and Rochester, Trillium is deeply invested in building community. We proudly sponsor many other nonprofit organizations throughout the area and participate in a wide range of community events.
Trillium's employee-centered company culture and exceptional benefits have contributed to impressive growth in recent years, raising our staff total to more than 250. We hope you will consider joining us on this upward path and becoming a part of the Trillium Health family.
We are currently recruiting for a Hepatitis C Care Coordinator.
Linkage
Along with the Hepatitis C Linkage to Care Specialist, ensure individuals who test preliminary positive for hepatitis C are linked to medical care and have confirmatory testing.
Provides intake to medical care including opening chart in EMR, filling out releases, assessing for barriers to linkage and retention, records requests and scheduling of appointments.
Accept and coordinate internal and external referrals for hepatitis C management.
Orient patients to services available within the agency and to the mission at Trillium Health.
Patient Education
Meet with all hepatitis C patients prior to treatment initiation to provide disease specific education, treatment options, review program and expectations of patients on treatment.
Meet with all patients who complete treatment to provide disease specific education including risk reduction counseling to prevent reinfection.
Develop curriculum, schedule and facilitate the hepatitis C patient education and support group.
Recruit patients for education and support group.
Treatment Adherence
Meet with all hepatitis C patients prior to treatment to provide treatment adherence education and assess their willingness to adhere to hepatitis C treatment.
Meet with all patients on hepatitis C treatment to provide treatment adherence education
Meet with all patients on treatment to complete a quantitative assessment of antiviral adherence.
Provide support over the phone as needed to remind patients of appointments and/or when to take medications.
Assist patients with filling pillboxes.
Work with internal and external pharmacies to ensure medication is available when needed.
Care Coordination
Ensure patients are scheduled for appointments as required by the Hepatitis C Program.
Work with the hepatitis C providers to ensure labs and referrals are made as needed and follow-up with patients to ensure they are completed.
Follow-up with patients who miss scheduled appointments or other requirements of the program.
Provides referrals to appropriate internal and external resources including, but not limited to: insurance assister, care management, partner notification, health education, housing, etc.
Accompany patients outside appointments as needed.
Accompany and support case managers and provider staff on home visits when necessary.
Assists patients in applying for assistance to cover medical visits, laboratory fees and medications. (i.e. NYS HepCAP, Trillium Health's Sliding Fee Scale Program, Patient Assistance Programs for medication coverage, Prior Authorizations through third party payers to medication coverage)
Administrative Services
Function as liaison with internal staff, pharmacies, home care and other community agencies to promote linkage, retention and treatment adherence services for hepatitis C.
Prepare and facilitate weekly meetings to review caseload with hepatitis C team.
Work with the Quality and Informatics team to review data accuracy and perform quality improvement projects as needed.
Maintain inventory of tools, patient education materials and incentives.
Participate in training and continuing education initiatives to build understanding of evolving treatment issues.
Miscellaneous
Requires the ability and commitment to respect and support inclusiveness and diversity including but not limited to individuals of different backgrounds, cultures, races, ages, sexual orientations, gender identities or expressions, experiences, opinions, etc.
Requires individual demonstration of commitment to the One Trillium behaviors and business impacts and modeling them in the organization.
Responsible for maintaining confidentiality of all patient, client, employee, protected and proprietary information.
Employees are accountable for meeting the performance standards of their departments and must participate as requested in compliance audits, process improvement and quality improvement plans.
Other specific duties as assigned.
Qualifications
Bachelor's degree, in Public Health, Psychology, Science, Health Education, Social Work or 3 years of related experience; Experience in a community health role related to hepatitis C and familiarity with general health guidelines preferred.  Must have excellent communication and teaching skills.  Bilingual preferred.  Ability to use word-processing and spreadsheet software required. Must have a valid driver's license and reliable transportation.
Trillium Health offers employment to all employees & applicants. No person shall be discriminated against in employment on the basis of race, age, color, marital status, religion, creed, sex, sexual orientation, gender identity or expression, national origin or ancestry, disability, veteran status, status as a domestic violence victim, genetic condition or predisposition, or any other characteristic protected by law.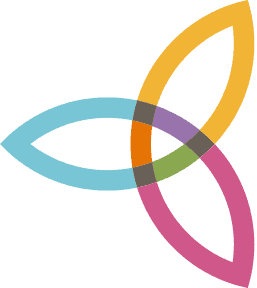 Extraordinary Care Always
(0)