HR Assistant
23 views
1 application
Job Overview
Salary Offer

Commensurate with Experience

Experience Level

Some Experience

Total Years Experience

1-2

Education

4-year degree
Detailed Job Description
This HR Assistant position has the over all responsibility for data maintenance of position control including data input, position changes and department re-organizations. This position works closely with HR Compensation, HR Recruitment, the RIT and Academic Affairs budget offices, and HRMs and HRAs. This position is also responsible for data audits including benefits monthly vendor audits, position audits and other operational data input audits.  This position reports to the Sr. Manager of Business Process & Data.
The HR Assistant maintains the position and associated affirmative action, institutional research and compensation data to ensure accurate tracking for budget and headcount purposes and other reporting. The position data is an integral part of data analytics used for departmental and institute level decision making.
This position will have, but is not limited to, the following responsibilities:
Analyze and input into Oracle new position requests and existing position changes both complex and routine.  Determine all associated position codes for appropriateness including title, funding source, compensation codes and institute reporting codes.
Interpret, analyze, research, and update as applicable the position master data as it relates to budget, job responsibilities, and reporting working with departments and colleges/divisions, budget, compensation, HRIS, and HR Operations to ensure high data integrity, accuracy, and adding value to the data and process
Create and update all associated position changes for departmental reorganizations. Maintain the RIT organization structure and hierarchy.
Conduct data audits on a monthly basis for benefits between benefits vendor enrollment files and Oracle extracts.  Conduct other audits for HR employee life-cycle data such as AAP, compensation, compliance and others as needed.
Department/College Description
Human Resources provides faculty, staff and administrators with advice, counsel and services in the following areas:
•Benefits, Health and Wellness
•Compensation
•HR Information Systems and Employee Self-Service
•HR Services (Employment, Immigration, Employee Relations)
•Onboarding Resources for Employees and Managers
•Performance Management
•Recruiting, Interviewing and Hiring
•Training and Professional Development
Required Minimum Qualifications
1 year experience in business, finance, accounting, or a related field with Bachelor's in similar fields
OR
4 years experience in business, finance, accounting, or a related field with Associate's in similar fields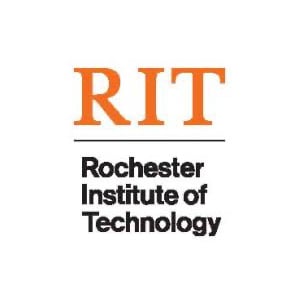 RIT is a kaleidoscope of curious minds working together through creativity and innovation to find new ways to move the world forward.
(0)