Human Resources Assistant – Part-Time
66 views
Job Overview
Salary Offer

Commensurate with Experience

Experience Level

Mid-Level

Total Years Experience

3-5

Education

2-year degree
SUMMARY OF POSITION
Under supervision and general direction, the human resource assistant performs administrative work of moderate difficulty across human resources.
ESSENTIAL FUNCTIONS
Benefits Administration
1. Initiate and prepare new hire packets; set up new employee through ADP; create employee files.
2. Track and ensure new hire paperwork is completed timely and accurately. This includes reviewing I-9 Form for completion in accordance with regulations for compliance. Partner with HRIS and Compliance Specialist to address incomplete or outdated I-9s.
3. Provide benefits information or enrollment support to employees as needed. Assist employees with general benefits questions and field to Benefits Manager as necessary.
4. Assist in new hire benefits orientation meetings; may serve as primary contact for new hires.
5. Process payroll action forms; update employee status changes (e.g., change in name, benefits eligibility, employment status, transfers).
6. Send COBRA notification, life insurance continuation, and termination notice upon employee separation.
7. Assist with annual benefits enrollment to include the distribution of summary annual reports.
8. Assist with the monthly invoice reconciliation for health and dental plans. Ensure accurate and timely tracking of wellness screening participants for medical plans.
9. Prepare and distribute annual benefits summary statements for all employees.
10. In partnership with Payroll, track and monitor pet benefits eligibility and usage.
11. Set up quarterly 401k enrollment meetings.
12. Assist with completing and processing unemployment verifications.
13. Coordinate MVA-wide clinics and events (e.g., Rabies, flu shots, wellness fair).
14. Track and update ADP monthly with Licensed Veterinary Technician (LVT) licensure information including notification to LVT and supervisor prior to expiration of license.
15. Track and process LVT continuing education (CE) expense reimbursements.
16. Track eligibility for service anniversary awards; process certificates and administer service awards.
17. Participate in preparing for or co-facilitating at employee-wide meetings related to benefits.
Talent Acquisition
1. May support Talent Acquisition Specialists in various activities to include posting of new requisitions, conducting reference checks, scheduling interviews, researching advertising sources, and posting to various websites as needed.
2. Provide support in preparation of Career Fairs to include marketing materials, registration, or participation in the event with Talent Acquisition Specialists.
3. Respond to requests for employment verifications.
General Administrative
1. Schedule meetings as requested (e.g., reserve rooms, order food, set-up rooms, coordinate calendars, schedule interpreters).
2. Track HR expenses for accurate accounting of monthly spending. Provide receipts to payroll for processing.
3. Type, update, or create various correspondence, documents, forms, charts, or other materials.
4. Assist in the development or administration of various surveys as requested.
5. Maintain employee personnel files ensuring accurate record retention and all required documentation is filed appropriately and in a timely fashion.
6. Participate in HR-wide initiatives, projects, meetings, events, and conducting various research as required.
7. General administrative duties to include copying, faxing, filing, note-taking.
8. Perform related duties as necessary.
MINIMUM REQUIREMENTS
Education and Certification
1. High school diploma or equivalency is required. Bachelor's degree in human resource management, business administration, or related field from an accredited institution preferred
2. Certification in human resource management preferred
Experience
1. Minimum of 2 years of experience in human resources or related administrative function or equivalent combination of education and experience
Knowledge, Skills, and Abilities
1. Computer Skills: advanced knowledge and experience with technology platforms (e.g., HRIS with ADP preferred; Microsoft Office with advanced level proficiency in Word; Excel including formulas, pivots, charts; and PowerPoint presentations; Adobe to include PDF fillable forms)
2. Communication Skills: strong verbal and written communication skills; conscientious about attention to detail and accuracy when performing work
3. Technical Competency: general knowledge of HR concepts, principles, employment laws, regulations, and compliance.
4. Organizational Skills: must be organized, thorough, and able to monitor quality of work; ability to prioritize and plan work activities to maximize productivity
5. Initiative: takes appropriate action without being prompted; acts quickly when faced with a problem; implements and suggests new ideas; goes above and beyond requirements; anticipates potential problems and makes contingency plans
6. Teamwork: encourages and facilitates cooperation and trust by fostering commitment to role and to the team to achieve organizational goals
7. Decision Making Skills: makes sound, well-informed, and objective decision; perceives the impact and implications of decisions; commits to action; advocate and champion of change
8. Professionalism: demonstrated professionalism in all interactions including high standard of confidentiality of all employee records and information; ability to provide exceptional and consistent level of customer service across all levels within the organization
Please note this job description is not designed to cover or contain a comprehensive listing of activities, duties, or responsibilities that are required for this job. Duties, responsibilities, and activities may change at any time with or without notice.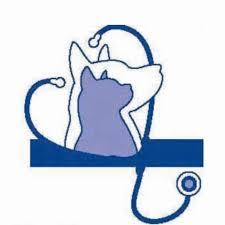 Compassionate care...for life
(0)