Information Technology Assistant
42 views
1 application
Job Overview
Salary Offer

Commensurate with Experience

Experience Level

Entry Level

Total Years Experience

1-2

Education

High School Diploma or GED
The Information Technology (IT) Assistant role is an entry-level position that will perform duties within specific guidelines to provide support for basic level functions within the IT Department, including email administration, PC upgrades, asset management, equipment shipments, and ticket entry. Documentation of IT procedures and client instructions is a critical part of this role.
The IT Assistant will also ensure new problem requests are entered in the ticket system and properly tracked and brought to closure with the requestor.
Responsibilities:
• Address Hospital and Administration Level 1 issues. Maintain content for the Incident Management Software and processes to ensure all IT problems are recorded and addressed in the correct order to meet service level agreements. Captures appropriate level of detail such that the problem is well understood by the IT team.
• Resolve entry level (Level 1) problems related to employee desktops, phones, workstation setup and printing according to established priorities and performance expectations. Alerts IT team of any high visibility or critical issues observed.
• Provide low-level maintenance as required for the computers and network to ensure equipment is operating in an optimal manner. Upgrade software and settings to proper configuration.
• Observe and record IT procedures for development into formal documentation of IT procedures and end user processes and /or update existing procedures.
• Provide email administration support (e.g. password resets, general training and instruction, assign new addresses, name changes).
• Assist with the upgrades of PC software and hardware.
• Track shipments associated with IT orders. Maintain and track inventory levels.
• Maintain asset tracking lists. Ensure only the most relevant equipment and software levels are represented per guidelines.
Requirements:
• Although this is an entry-level position, some work experience in the IT space is desired.
• Experience with Microsoft Office software.
• Ability to multi-task, have a flexible approach given multiple priorities, and team-oriented.
• Strong attention to detail.
• Able to learn new skills in a fast-paced environment.
• Extremely organized; able to work with team to present large amounts of information in a concise, orderly way.
• Customer-focused; has a professional demeanor.
• Strong communication skills (verbal, written and interpersonal)
• Excellent time management skills, highly motivated, reliable and a self-starter.
Education: High school diploma or equivalent
Experience: Some work experience desired
Physical Requirements: Ability to work with computers and phones
Ability to lift up to 50 pounds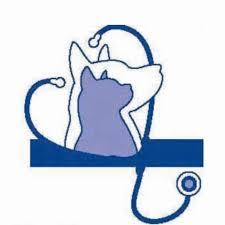 Compassionate care...for life
(0)