IT Business Relationship Manager
20 views
Job Overview
Salary Offer

Commensurate with Experience

Experience Level

All, Highly Skilled

Total Years Experience

6-10

Education

4-year degree
Sutherland is seeking a dynamic and strategic-thinking person to join us as an IT Business Relationship Manager. The IT Business Relationship Manager will contribute to managing and improving relationships with internal and external clients. This role is responsible for managing all Business Partner facing activities for IT. This includes promoting engagement, developing relationships, understanding business direction and needs, driving formulation of solutions and roadmaps, proactively communicating, managing service level agreements, reporting, and overseeing service improvement initiatives. We are a group of forward-thinking and driven individuals. If you are looking to build a fulfilling career and are confident you have the skills and experience to help us succeed, we want to work with you! 
Managers in this role get to: 
Impact the Bottom Line: Define and align key strategies for IT delivery across the organization to boost productivity
Enable the Workforce: Support and maintain technological and security infrastructures 
Strengthen Relationships: Establish and maintain communication with clients and/or team members; understand needs, resolve issues, and meet expectations 
Build the Company: Drive Service Level Agreement negotiations and translate business needs and details into IT requirements 
Set the Path to Success: Shape initial requests and make financial projections of IT projects; stay on top of business and technology industry trends 
Qualifications
Our most successful candidates will have: 

Bachelor's degree; Masters of MBA (preferred)

Eight or more years of experience in a relevant field

Strong verbal and written communication skills; be able to communicate in a clear, constructive, and professional manner

Customer-oriented approach in managing communications and issues

Ability to efficiently manage time and keep track of multiple schedules, meetings, and initiatives

Demonstrated leadership skills; be able to take the lead in making improvements and resolving issues

Strategic approach in developing solutions and process improvements

Familiarization and confidence in owning CSAT and NPS


Proficiency in Microsoft Office and Visio

Basic understanding of Telecom architecture, call-delivery, IVR, ACDs, call routing and various BPO related Telecom Technologies
Basic to Mid range understanding of Genesys platform, candidate should be able to converse easily with clietns about various offerings, abilities and capabilities of Genesys platform.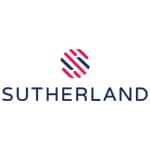 Company Information
Total Jobs

7 Jobs

Location Rochester
Full Address

1180 Jefferson Road, Rochester, NY