Kennel FT
46 views
1 application
Job Overview
Salary Offer

Commensurate with Experience

Experience Level

All, Some Experience

Total Years Experience

1-2

Education

High School Diploma or GED
Full time, or Part Time (>20 hours per week) day/evening/weekend flexibility required
ESSENTIAL FUNCTIONS: Through regular and reliable attendance, participates with the hospital team, providing input and taking initiative to enhance the team's function by:
1.) Providing compassionate animal care giving to all pets boarding and/or hospitalized in the facility.
2.) Providing courteous customer service when admitting pets to facility and returning pets to clients. Communicates courteously and professionally with clients over the phone and by email as well. When admitting pets to boarding, ensures all consent forms are signed; special instructions are noted; and pets' belongings are properly labeled.
3.) Monitoring boarding pets' behaviors, including eating, drinking, and elimination patterns, to identify potential problems and notifying a supervisor or DVM of concerns.
4.) Assisting LVTs, ACAs, and DVMs with patient restraint during treatments when requested.
5.) Providing enrichment and ensuring comfort and well-being of boarding pets through walking, feeding, playtimes, and access to clean blankets and food/water bowls.
6.) Bathes boarders, performs nail trims and cleans ears as required.
7.) Facilitates socialization of pets through approved supervised playtimes.
8.) Discreetly handles arrangements for deceased pets as requested.
9.) Assists with maintaining cleanliness of hospital, boarding areas, and grounds.
10.) Performs other related tasks as required.
SCHEDULE: (FT) : Flexibility needed for days/evenings/weekends.
EDUCATION: High school diploma or GED.
EXPERIENCE: Experience in handling animals preferred.
PHYSICAL REQUIREMENTS: Very strenuous, heavy lifting (50lbs.); handling large animals; on feet throughout entire day; bending; squatting, reaching, pulling.
HAZARDS: Animal bites, Exposure to animal bodily fluids, Exposure to hazardous sterilizing chemicals, insecticides, and pharmaceutical/hazardous waste.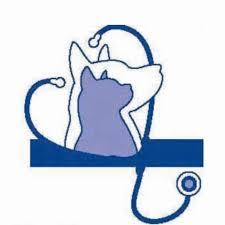 Compassionate care...for life
(0)