Laborer
46 views
Job Overview
Salary Offer

$19.44/hour

Salary Offer

Commensurate with Experience

Experience Level

Some Experience

Total Years Experience

0-12 months

Education

NONE
DISTINGUISHING FEATURES OF THE CLASS:
This is an entry level unskilled position involving a variety of routine heavy and light manual labor tasks. The employee reports directly to and works under the general supervision of a foreman or other higher level employee. The job requires physical endurance. May be required to work outdoors in all kinds of weather, to work overtime, and to be on twenty-four (24) hour call seven (7) days a week for emergencies. Supervision of others is not a responsibility of this class. Does related work as required.
TYPICAL WORK ACTIVITIES
(All need not to be performed in a given position. Other related
activities may be performed although not listed)
Assists with installation, maintenance, repair, and cleaning of highway, sewer or water system
components;
Assists in construction, patching and grading of roads, and installation of new sidewalks;
Shovels, rakes and tamps asphalt;
Operates snowplow wing;
Removes snow from sidewalks, parking lots, and recreational areas by shoveling or using
tractor or pick-up truck and plow;
Collects yard debris and leaves and may be required to pick up garbage and/or rubbish;
Plants and prunes trees, grades lawns, rakes leaves, cuts grass and brush, spades flower beds,
cuts wood, and assists in other grounds maintenance activities;
Digs and refills trenches for sewer and water lines, and drainage pipe
Excavates and backfills for new construction and repairs;
Repairs, cleans and flushes culverts and basins;
Performs general building cleaning tasks such as dusting, sweeping, mopping, and washing;
Fills motor equipment with cement, sand, stone or oil etc.;
Loads and unloads vehicles and trucks;
Directs traffic on road projects;
Picks up dead animals for disposal;
Repairs mailboxes, installs sign or fence posts, and assembles, sets up or removes road signs;
Assists with painting and unskilled carpentry tasks;
Operates hand and power tools of all types;
Drives pick-up truck or other light vehicle for the delivery of supplies or messages;
Operates motor equipment as a trainee under direct supervision;
Keep building and/or work areas of a jobsite clean and organized as necessary to maintain safe
and productive work;
Assists a mechanic with equipment repairs, and service equipment by adding fuel, coolant and
lubricants;
Operates telephone or two-way radio for emergency dispatching.
Keeps pick-up trucks or other light weight vehicles washed and clean.
MINIMUM QUALIFICATIONS:
Must be able to work in strenuous conditions; able to lift up to 50 pounds
This position requires physical endurance and good physical health.
Must have good interpersonal skills, be dependable and have reliable transportation.
Must have a valid New York State Motor Vehicle Operator's License Class D.
Must pass physical examination to determine ability to perform manual labor.
Candidates for employment will be required to pass a pre-employment drug test.
Good knowledge of the use of hand tools; working knowledge of methods used to maintain and
construct roads, sidewalks, catch basins, etc.
Working knowledge of ground maintenance activities; and of building cleaning methods
Ability and willingness to learn new skills
The person assigned must successfully complete a probationary period of 52 weeks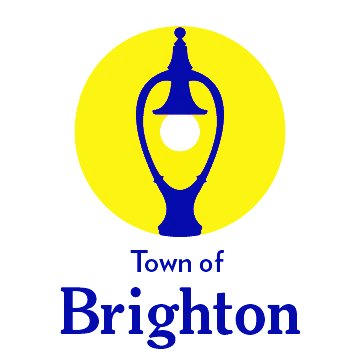 Company Information
Total Jobs

0 Jobs

Location Brighton
Full Address

2300 Elmwood Ave., Brighton, NY