Leasing Agent | Full-time
16 views
1 application
Job Overview
Salary Offer

Commensurate with Experience

Experience Level

Mid-Level

Total Years Experience

3-5

Education

High School Diploma or GED
LEASING AGENT – FULL TIME / ROCHESTER NY
SUCCESFUL CANDIDATES MUST HAVE:
2+ years prior apartment leasing management experience in affordable housing with Low-income Tax Credit, Section 236, HUD, and Fair Housing compliance experience needed.
Excellent time management and multi-tasking skills.
Demonstrated strong customer service skills to interact with team, residents, prospective residents, housing authority representatives, and visitors.
Strong organizational skills with effective decision-making abilities.
Strong MSOffice skills (Word, Excel) for effective written communications and maintaining accurate records.
Knowledge of accounting for collecting/tracking rents and posting to appropriate records.
Minimum High School degree or GED equivalent required.
As a Leasing Agent at Conifer Realty you will be responsible for assisting in all operations of the leasing office. You will report directly to the Community Manager for our Southeast Towers apartment community in Rochester, NY.   You will work to quickly market and lease apartments, promote good working resident and public relations, assure program compliance and perform office tasks as required.  You will qualify new tenants, provide tours of the new community, handle all details of move-ins in accordance with inspection check lists, manage maintenance requests for timely completion, and ensure residents are provided with a clean, safe and well-maintained community.  Leasing Agent will meet the established occupancy goals and all reporting deadlines.  Annual resident renewals/recertifications will be managed in a timely fashion.  Daily activities will include working collaboratively with your community team as well as key partners in Maintenance, Compliance, Property Management and outside housing authority representatives to ensure all required aspects of apartment turnovers, leasing, compliance and assisting in operating a stable, fiscal operation are covered and meeting all requirements. Once residents chose to leave the community, Leasing Agent will also assist with move-outs and actively seek new residents.
Join our dynamic Conifer Realty Team today — Conifer is a nationally ranked, full-service real estate company specializing in the development, construction, management and ownership of high-quality, affordable housing communities. Since its inception in 1975, Conifer has grown considerably – currently owning and managing over 15,300 multifamily units representing over 228 apartment communities in New York, New Jersey, Pennsylvania and Maryland. 
We are a professional, service-oriented organization offering a competitive salary commensurate with experience and offering excellent benefits that include ongoing training, promotion from within; paid holidays, vacation & sick time; 401K with company match; medical, HSA, dependent care Flex account, dental, vision; company-paid life, short and long-term disability insurances; and a wellness program.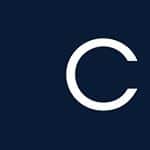 A HOME for possibilities
(0)