Leasing/ Marketing Specialist
68 views
1 application
Job Overview
Salary Offer

Commensurate with Experience

Experience Level

Mid-Level

Total Years Experience

3-5

Education

4-year degree
Leasing/ MARKETING SPECIALIST – IMMEDIATE OPENING!
POSITION LOCATION FLEXIBLE in NYS – Rochester, Syracuse, or Long Island Regional Offices
Marketing/Communications Department
We strive every day to make our apartment communities the best in the market place. Our values-based approach and corporate mission remain the cornerstone of the Company's success. Accordingly, we remain focused on: hiring the best people; providing challenges and training, yielding positive outcomes; building a superior product to enhance the quality of life for our residents; being a good neighbor; and remaining true to our word, providing a home for possibilities for residents and our employees.
Summary
To assist, lead, and support the leasing, marketing and communication effort of the Property Management teams with all aspects of the leasing as assigned –Must be highly organized, able to work independently, enjoy fast paced environment and willing to travel on short notice. Reporting directly to the Leasing/Marketing Manager.
As a Leasing/Marketing Specialist at Conifer Realty you will:
Join a team of experts who provide innovative and creative solutions tailored to the specific needs of each department or community. With a resource like this, Conifer is able to grow and protect our nationally-ranked brand position.
The Marketing and Communications Department is a company-wide resource for all marketing, communications, branding and leasing needs. The Department provides professional marketing/leasing support and strategic direction, graphic design creation, copy writing, media content and distribution, as well as event coordination. They touch every aspect of Conifer's verbal, written and visual communications, including, the Conifer website, Conifer-Cooley Store, Conifer in Motion Blog, property collateral, presentations, event coordination, awards submissions and much more.
You will work with an incredible group of dedicated, collaborative individuals who have shared Conifer values including your department teammates, your direct supervisor, our property management and development associates as well as various outside contacts and vendors within our business operating footprint.   Your primary responsibility is to provide support and strategic direction to the apartment leasing and occupancy efforts of our rent up and stabilized apartment communities in various concentrated markets as directed.
You will coordinate and assist with all new Conifer Development lease-up projects.  You will be a Conifer Brand Ambassador, representing the Conifer Brand and educating those you work with on available marketing and communication tools available to them and how they are used.  You will work closely with teams developing new communities and assist with developing intelligence on the market, analyzing data and creating a strategic marketing plan to enable the team to achieve the community's individual goals.
As a successful candidate you will have (required skills):
1-2+ years prior property management, leasing or marketing experience, preferably in affordable housing; Tax Credit Compliance Certification, knowledge or experience [LIHTC, Project based vouchers, Fair Housing compliance] a plus.
OR a minimum 3+ years customer service/sales experience preferably in real estate or construction/development industries.
Excellent time management and multi-tasking skills.
Demonstrated strong customer service skills.
Excellent organizational skills with effective decision-making abilities.
Knowledge of accounting/business with understanding of payables, receivables, general ledger for leasing operations a plus.
Strong MSOffice skills (Word, Excel, PowerPoint) for effective written communications.
Minimum High School degree or GED equivalent required.  Some college preferred.
Reliable transportation and a valid drivers' license required.
Flexibility and willingness to travel on short notice, including overnight stays when required. Travel to include frequent site visits, conferences, regional and corporate meetings, and training is MANDATORY.  Travel is approximately 2-3 times a week for local site travel and monthly overnight travel.
And you are person with interpersonal skills who: 
Collaborates effectively to get things done, building and nurturing strong relationships—becoming a positive resource for our fellow employees who are involved with the site daily.
Is enthusiastic, highly motivated with a strong work ethic and has an intense focus on achieving results.
Champions change and operational excellence.
Be able to work collaboratively and independently to develop and execute organizational plans.
Demonstrates organizational, time-management, and multi-tasking skills to effectively manage several projects with daily activities at one time to meet the required timelines set.
Practices good business judgment and practices.
Thinks strategically and applies critical thinking to identifying and solving problems.
Demonstrates strong listening, communication and presentation skills.
Embraces the opportunity to work side by side with team and partners.
Is willing to go the extra mile to resolve issues and complete tasks required, including any extended hours that might be needed.
Conifer Realty's culture is one that:
Is guided daily by our values:   commitment, dedication, honesty, innovation, integrity, quality and respect.  Inherent in that decision process is a continuous effort to do what we do, better.
Provides continuous training and development opportunities to help employees achieve their goals, whatever their background and experience.
Is committed to building a workplace where every employee is welcomed and given the support and resources to build and advance their careers and where all employees can achieve their goals.
Believes diversity makes us stronger so we can reflect, connect to and meet the diverse needs of our employees, residents and clients.
Strives to create and maintain a positive work environment for our employees, competitive salaries and benefits, as well as the opportunity to work for a highly respected, fast-growing, national company.
Is committed to advancing our management skills, technology, and ways of working; we always put our employees, residents and clients first to meet their evolving needs.
Believes in responsible growth and is dedicated to supporting our apartment communities across four states and our employees by remaining vibrant and vital in the affordable housing industry.    We strive every day to make our apartment communities the best in the market place.
Join our dynamic Conifer Realty Team — Conifer Realty, LLC is a nationally ranked, full-service real estate company specializing in the development, construction, management and ownership of high-quality, affordable housing communities. Since its inception in 1975, Conifer has grown considerably – currently owning and managing nearly 15,000 multifamily units representing over 220 apartment communities in New York, New Jersey, Pennsylvania and Maryland. In addition, the Company consistently maintains a pipeline of over 30 unique projects in various stages of the development process.
We are a professional, service-oriented organization with excellent benefits that include ongoing training, promotion from within; paid holidays, vacation, sick time; 401K with company match; medical, HSA, dependent care Flex account, dental, vision; company-paid life, short and long-term disability insurances; a wellness program, and a competitive salary commensurate with experience.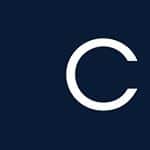 A HOME for possibilities
(0)