Licensed Practical Nurse (LPN)
80 views
Job Overview
Salary Offer

Commensurate with Experience

Experience Level

All, Some Experience, Mid-Level

Total Years Experience

0-12 months

Education

Specialized License
Clinical Responsibilities
· Assist providers in delivering patient care under the supervision of RNs and/or providers
§ Explain procedures and treatments to patients to gain cooperation, understanding and allay apprehension
§ Aid providers during examinations and treatments
§ Observe patient and record significant reactions/conditions. Notify providers of reaction to drugs, treatments.
· Work with the interdisciplinary health care team to facilitate care and keep patients engaged
· Actively participate in quality improvement initiatives
· Demonstrate positive communication and teamwork within clinic and between departments
· Administer treatments, nursing interventions, injections, immunizations
· Reinforce patient education on self-injection, medications, or other treatments or issues related to care
· Participate in QA/QI activities related to improvement initiatives
· As needed, perform duties of Medical Office Assistant and/or LPN
· Room patients including taking vitals and updating patient information, collecting samples from patients such as urine. Perform tests such as EKG as required
· Flex as needed to cover LPN or MOA absences
· Practice within the NYS LPN scope of practice and maintain annual competencies
· Keep exam rooms cleaned between visits and stocked daily
· Demonstrate excellence in communication, professionalism, stress management, and teamwork
· Expected to share knowledge ongoing across roles including orienting new nursing team members
Documentation
· Document patient care clearly, accurately and timely according to policy.
· Collect information concerning the health status of patients and document appropriately
Miscellaneous
· Requires the ability and commitment to respect and support inclusiveness and diversity including but not limited to individuals of different backgrounds, cultures, races, ages, sexual orientations, gender identities or expressions, experiences, opinions, etc.
· Requires individual demonstration of commitment to the One Trillium behaviors and business impacts and modeling them in the organization.
· Responsible for maintaining confidentiality of all patient, client, employee, protected and proprietary information.
· Employees are accountable for meeting the performance standards of their departments and must participate as requested in compliance audits, process improvement and quality improvement plans.
· Other specific duties as assigned.
Qualifications
NYS LPN licensure with current CPR certification. Experience working in community-based health care settings is also preferred. The ability to demonstrate teamwork and effective interpersonal relations skills is imperative. Excellent written/oral communication and computer skills are required. Experience working with HIV/AIDS clients is preferred, but not required. Experience with chronic diseases in an outpatient setting is desired. Previous experience with an Electronic Health Record is desired.
Trillium Health offers employment to all employees & applicants. No person shall be discriminated against in employment on the basis of race, age, color, marital status, religion, creed, sex, sexual orientation, gender identity or expression, national origin or ancestry, disability, veteran status, status as a domestic violence victim, genetic condition or predisposition, or any other characteristic protected by law.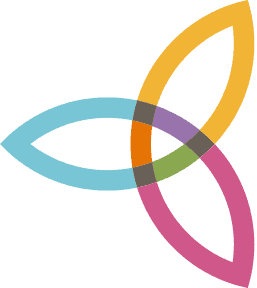 Extraordinary Care Always
(0)