Licensed Veterinary Technician – Part Time
34 views
Job Overview
Salary Offer

Commensurate with Experience

Experience Level

Some Experience

Total Years Experience

1-2

Education

Specialized License
Schedule: 8-16 hours weekly. Tuesdays 8-4. Other surgery shifts as needed during the day on Mondays, Wednesday, Thursday, Fridays.
ESSENTIAL FUNCTIONS: Through regular and reliable attendance, participates with the hospital team, providing input and taking initiative to enhance the team's function by:
• Assisting veterinarians in the treatment of animals with proficient technical skills including:
Restraint
Laboratory tests
Radiology
Emergency procedures
Surgery and dental procedures
Medications
• Maintains professional, courteous client communications; including client education and information through face-to-face, telephone or e-mail communication
• Demonstrates professional behavior and maintains good rapport by:
Respecting DVM's decisions
Maintaining professional interactions with hospital team
• Accurately maintains medical records as appropriate.
• Appropriately maintains treatment room, including maintenance of equipment; ensures appropriate supplies are on hand in treatment room(s).
EDUCATION: Associates Degree in Veterinary Technology
REQUIREMENTS: New York State Veterinary Technology license
EXPERIENCE: 1 year of experience in clinical setting or equivalent skill set.
PHYSICAL REQUIREMENTS: Very strenuous, heavy lifting (50lbs.); handling large animals; on feet throughout entire day; bending; squatting, reaching, pulling.
HAZARDS: – Animal bites
– Exposure to animal bodily fluids
– Exposure to hazardous sterilizing chemicals, insecticides, and pharmaceutical/hazardous waste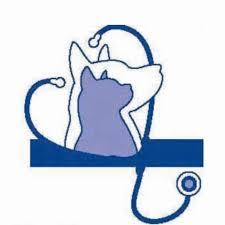 Compassionate care...for life
(0)