Nutrition Health Education Program Assistant
71 views
1 application
Job Overview
Salary Offer

Commensurate with Experience

Experience Level

Entry Level

Total Years Experience

1-2

Education

2-year degree
Trillium Health, a Federally Qualified Health Center Look-Alike, is a community health center offering access to affordable care for all, with a special focus on meeting the needs of LGBTQ people, communities of color, and underserved populations.
Nationally recognized for outstanding patient-centered care, the team at Trillium Health provides a wealth of knowledge and experience. Our expansive array of services, including testing and treatment, laboratory services, primary and specialty care, and an on-site pharmacy, makes it easier for patients and clients to receive the complete care they need, all in one place.
Our authentic commitment to diversity and inclusion is evidenced through our hiring practices, our employee programs, and our compassion for everyone we serve. Based in downtown Rochester, with satellite locations in Bath and Geneva, and MOCHA centers in Buffalo and Rochester, Trillium is deeply invested in building community. We proudly sponsor many other nonprofit organizations throughout the area and participate in a wide range of community events.
Trillium's employee-centered company culture and exceptional benefits have contributed to impressive growth in recent years, raising our staff total to more than 250. We hope you will consider joining us on this upward path and becoming a part of the Trillium Health family.
We are currently recruiting for a Nutrition Health Education Program Assistant.
Documentation and Record Keeping
Work with Nutrition Health Educator to ensure complete and accurate documentation of client participation in Nutrition Program including services, progress, accomplishments, further needs, and referrals.
Attend education sessions to support Nutrition Health Educator.
Track receipts utilized in voucher program to ensure food and meals are meeting AI approved standards.
Grocery Voucher and Pantry Bag Coordination
Maintain grocery voucher inventory, which includes recording distributed vouchers, tracking inventory, and replenishing inventory when needed.
Manage all aspects of pantry bags distributed to program clients, including: ordering supplies, maintaining inventory, packing bags, and providing bags to clients at education sessions.
Community Coordination
Work with Nutrition Health Educator to facilitate referrals for program participants to needed services such as food, nutrition, and financial resources (food stamps, WIC), case management services, and other community services.
Increase individuals' awareness of and access to local health and human service care system for the purpose of leveraging community resources which include: other nutrition programs, food meal and financial resources, primary care, care management mental health, transportation and substance use services.
Network with partnering community organizations and service providers to promote the NHE program and build community awareness in order to facilitate the recruitment of new client referrals.
Miscellaneous
Requires the ability to relate to people of diverse backgrounds, cultures, races, sexual orientations and gender identities or expressions.
Responsible for maintaining confidentiality of all patient, client, proprietary, and protected information.
Must have a reliable vehicle and meet the agency driving policy requirements for this position, including a valid NYS driver's license and proof of required automobile insurance.
Employees are accountable for meeting performance standards of their departments. They participate in compliance audits and quality improvement plans.
Other specific duties as assigned.
Qualifications
Associates, or Bachelor's degree in health or human services field; 1-2 year experience working in HIV/AIDS field; familiarity with geographic region; good communication skills; culturally competent.
Trillium Health offers employment to all employees & applicants. No person shall be discriminated against in employment on the basis of race, age, color, marital status, religion, creed, sex, sexual orientation, gender identity or expression, national origin or ancestry, disability, veteran status, status as a domestic violence victim, genetic condition or predisposition, or any other characteristic protected by law.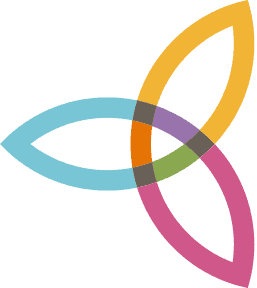 Extraordinary Care Always
(0)