Office Manager
175 views
Job Overview
Salary Offer

Commensurate

Salary Offer

Commensurate with Experience

Experience Level

Mid-Level

Total Years Experience

3-5

Education

2-year degree
Trillium Health, a Federally Qualified Health Center Look-Alike, is a community health center offering access to affordable care for all, with a special focus on meeting the needs of LGBTQ people, communities of color, and underserved populations.
Nationally recognized for outstanding patient-centered care, the team at Trillium Health provides a wealth of knowledge and experience. Our expansive array of services, including testing and treatment, laboratory services, primary and specialty care, and an on-site pharmacy, makes it easier for patients and clients to receive the complete care they need, all in one place.
Our authentic commitment to diversity and inclusion is evidenced through our hiring practices, our employee programs, and our compassion for everyone we serve. Based in downtown Rochester, with satellite locations in Bath and Geneva, and MOCHA centers in Buffalo and Rochester, Trillium is deeply invested in building community. We proudly sponsor many other nonprofit organizations throughout the area and participate in a wide range of community events.
Trillium's employee-centered company culture and exceptional benefits have contributed to impressive growth in recent years, raising our staff total to more than 250. We hope you will consider joining us on this upward path and becoming a part of the Trillium Health family.
We are currently recruiting for an Office Manager to join our practice.
Managerial
Develops implementation strategies and tactics to achieve departmental and organizational goals.
Facilitates the design and development of departmental systems, policies and procedures.
Monitors departmental and employee performance in relation to established goals, objectives and expectations.
Interpret the practices policies and procedures to employees, patients, family members, government agencies, etc. as necessary.
Reports in written, oral reports, and recommendations to the Practice Administrator concerning the operations of the clinic.
Participates in professional development activities and maintains professional affiliations.
Attends required meetings and participates in committees as requested.
Ensures patient care needs are met and resolves patient care crisis problems.
Creates and maintains an atmosphere of warmth, personal interest, and position emphasis as well as a confidential environment throughout the practice.
Reception
Maintain policies and procedures preparing for daily schedule of patients, scheduling appointments, managing the referral process, relaying updated information to billing, and collaborating with other teams.
Ensures appropriate scheduling and coordination of imaging, referrals, and other supplemental medical activities.
Responsible for the development and maintenance of the provider's templates, provider schedules including PTO, and on- call schedules.
Health Information Management (HIM)
Responsible for supervision of HIM staff. Primary duties are to provide active support for all activities associated with appropriate management of patient records.
Works with medical records to ensure HIM policies and procedures are efficient and appropriate.
Formulate procedures for the systematic storage and retrieval of medical records. Oversees the records liaison for outside entities, such as insurance companies, federal and state agencies, grantors, referrers, HIPAA, etc.
Keep current on federal and state requirements for medical records. Revise systems and procedures as needed to ensure compliance.
Supervisory
Responsible for supervision of staff identified above based on their said job descriptions
Carries out supervisory responsibilities in accordance with the agency's policies and applicable laws.
Responsibilities include interviewing; training; planning, assigning and directing work; appraising performance; rewarding and disciplining employees; addressing complaints and resolving problems, and empowering and requiring accountability of team members to consistently demonstrate One Trillium behaviors.
Miscellaneous
Requires the ability and commitment to respect and support inclusiveness and diversity including but not limited to individuals of different backgrounds, cultures, races, ages, sexual orientations, gender identities or expressions, experiences, opinions, etc.
Requires individual demonstration of commitment to the One Trillium behaviors and business impacts and modeling them in the organization.
Responsible for maintaining confidentiality of all patient, client, employee, protected and proprietary information.
Employees are accountable for meeting the performance standards of their departments and must participate as requested in compliance audits, process improvement and quality improvement plans.
Other specific duties as assigned.
Qualifications
Associate's Degree plus five years' experience or college degree plus two years' experience highly recommended. Previous experience working as an Office Manager in a medical setting required.  Knowledge about the principles and practices of healthcare planning and management.  Ability to manage fiscal and human resources necessary.
Trillium Health offers employment to all employees & applicants. No person shall be discriminated against in employment on the basis of race, age, color, marital status, religion, creed, sex, sexual orientation, gender identity or expression, national origin or ancestry, disability, veteran status, status as a domestic violence victim, genetic condition or predisposition, or any other characteristic protected by law.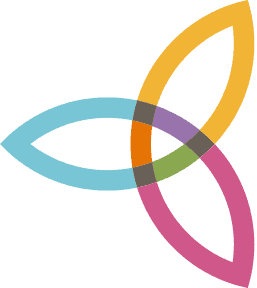 Extraordinary Care Always
(0)