Package Delivery Driver
20 views
1 application
Job Overview
Salary Offer

Commensurate with Experience

Experience Level

Some Experience

Total Years Experience

1-2

Education

High School Diploma or GED
Detailed Job Description
Receive and deliver goods, materials and supplies to customers in a timely manner. This includes, but is not limited to:
Prepare, organize, and prioritize deliveries.
Retrieve goods from departments that require shipping & special handling.
Verify packaging slip against purchase orders, and maintain shipping and receiving records, including electronic data entry.
Unload ground and freight deliveries, process purchase orders and sort items for delivery.
Act as a problem solver to the customer as required while making pick-ups and deliveries. Delivers customer feedback to Shipping &Foreman.
Drive FMS vehicles making prompt on-schedule deliveries and pick-ups while notifying management of any delays in the delivery schedule.
Maintain warehouse and dock organization, as well as workstation area to ensure cleanliness and safety.
Stewardship of the University property, equipment, and tools. This includes maintaining and operating heavy equipment (trucks, power jack, and forklift); reporting and recording any damage to vehicles, product, and/or equipment.
Move office equipment, furniture and machinery per project requests.
Oversee Shipping &Receiving student employees—assign and train them on various jobs and tasks
Triage calls that come into Shipping & Receiving
Serve as a backup for the Shipping & Receiving Assistant, Warehouse Assistant, and Shuttle Driver as needed.
Department/College Description
Perform pickup and delivery of designated goods, materials and supplies for RIT departments.  Safely operate and maintain FMS vehicles and equipment in a manner that follows RIT safety and driving habits. Provide excellent customer service to both internal and external customers.
Receives goods and supplies for all academic and administrative departments. Ship outgoing goods via surface or express services. Maintain organization of dock and warehouse area. Assist Foreman in daily operational needs.
Ability and willingness to work a flexible schedule including on-call and/or stand-by that could encompass various shifts, weekends, holidays, Institute emergencies, and times other than normal work schedules.
Required Minimum Qualifications
High School diploma or GED
1-2 years truck driving experience plus receiving experience desirable.
Computer skills enabling use of Microsoft Office Suite (Outlook, Word, and, Excel), computerized maintenance management systems (CMMS), Project Tracker, and other RIT and FMS computer applications.
Demonstrated ability to communicate effectively in a helpful, positive manner, both orally and in writing, with customers (students, staff, faculty, contractors, etc).
Ability to lift, lower and carry packages that typically weigh 25 – 35 lbs. and may weigh up to 70 lbs.
Knowledgeable and skilled in material handling equipment such as forklifts and power pallet jacks.
Experience operating various vehicles, including standard cars, large delivery trucks, and vans.
Ability to exercise sound judgment in assisting customers with problem resolution.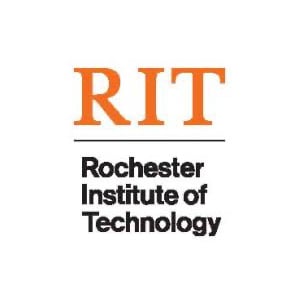 RIT is a kaleidoscope of curious minds working together through creativity and innovation to find new ways to move the world forward.
(0)