Patient Service Representative (Medical Secretary)
15 views
Job Overview
Salary Offer

Commensurate with Experience

Experience Level

Some Experience

Total Years Experience

1-2

Education

Certification
Front Office/Reception
• Serve as the face of the office and greet all patients with a smile and friendly attitude
• Use EMR to coordinate and schedule patients
• Answer telephones, route incoming calls and initiate triage request if necessary in a phone call center setting
• Check voicemail system regularly throughout the day
• Check patients in/out; verify patient demographics, enter in health insurance information
• Collect co-pays and other fees for services and process payments
• Enter medical records into EMR system
• Conduct reminder calls to patients to confirm upcoming appointments and reschedule missed appointments
• Fax medical documentation as needed and requested by clinical staff and outside agencies
• Sort, scan and route incoming mail to the appropriate provider into the EMR in a timely manner
• Route inbound faxes within the EMR to the appropriate provider; attaching results to orders
• Assist in obtaining medical records from previous providers and ensures they are received
• Manage release of medical records; track when sent and received
Enrollment Assistance
• New Patient Intake; insurance assistance in finding appropriate coverage if applicable. Sitting with patients 1:1 prior to their appointment on the same day.
• Assist in obtaining required income disclosure, as well as, documentation to verify that income.
• Assist in outreach/education/enrollment assistance as directed by your supervisor
Provider Assistance
• Maintain provider schedules to accommodate PTO/CME/Conference; rescheduling of patients as needed.
• Assist with various Administrative requests.
Miscellaneous
• Requires the ability and commitment to respect and support inclusiveness and diversity including but not limited to individuals of different backgrounds, cultures, races, ages, sexual orientations, gender identities or expressions, experiences, opinions, etc.
• Requires individual demonstration of commitment to the One Trillium behaviors and business impacts and modeling them in the organization.
• Responsible for maintaining confidentiality of all patient, client, employee, protected and proprietary information.
• Employees are accountable for meeting the performance standards of their departments and must participate as requested in compliance audits, process improvement and quality improvement plans.
• Other specific duties as assigned.
Qualifications
• 1 – 3 years of experience working in a medical office or clinic required.
• Medical Office Assistant Certification preferred
• Medent Experience preferred
• Ability to react calmly and effectively in emergency situations.
• Critical thinking recommended
• Good telephone manners and etiquette.
• Ability to understand and follow verbal and written instructions.
• Ability to communicate clearly with patients and other staff.
• Good oral and written communication skills in English.
• Bilingual skills in Spanish preferred.
• Skill in documenting and maintaining patient care records.
• Excellent computer and organizational skills.
• This position has full access to sensitive and confidential medical records and HIV related information on all patients.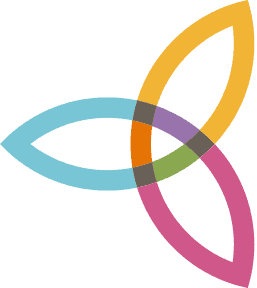 Extraordinary Care Always
(0)