Pharmacist (Part Time)
107 views
Job Overview
Postal Code

14607

Salary Offer

Commensurate with Experience

Experience Level

Entry Level

Total Years Experience

1-2

Education

MD
Trillium Health, a Federally Qualified Health Center Look-Alike, is a community health center offering access to affordable care for all, with a special focus on meeting the needs of LGBTQ people, communities of color, and underserved populations.
Nationally recognized for outstanding patient-centered care, the team at Trillium Health provides a wealth of knowledge and experience. Our expansive array of services, including testing and treatment, laboratory services, primary and specialty care, and an on-site pharmacy, makes it easier for patients and clients to receive the complete care they need, all in one place.
Our authentic commitment to diversity and inclusion is evidenced through our hiring practices, our employee programs, and our compassion for everyone we serve. Based in downtown Rochester, with satellite locations in Bath and Geneva, and MOCHA centers in Buffalo and Rochester, Trillium is deeply invested in building community. We proudly sponsor many other nonprofit organizations throughout the area and participate in a wide range of community events.
Trillium's employee-centered company culture and exceptional benefits have contributed to impressive growth in recent years, raising our staff total to more than 250. We hope you will consider joining us on this upward path and becoming a part of the Trillium Health family.
We are currently recruiting for a Part Time Staff Pharmacist, 22.5 hours per week.
Non-dispensing functions
Perform all duties in accordance with the present laws, rules and regulations
Maintain all required documentation relating to the purchase and dispensing of all pharmaceuticals, including controlled substance requirements
Ensure proper packaging and storage requirements for all medications/supplies
Keep and help maintain all record as required by law and regulation that pertain to the purchase and dispensing of all prescription drug products, including controlled substances
Help to maintain pharmacy supply inventory at designated inventory levels, and remove from stock all outdated or otherwise non sellable products
Ensure security policies and procedures are followed at all times to guard against unauthorized entry into the pharmacy's dispensing and compounding area
Assist in pharmacy marketing
Participate in clinical pharmacy initiatives in clinic operation
Participate in pharmacy department's continuous quality improvement (CQI) Initiatives
Be a drug information resource for the community
Direct Patient Services
Fill and dispense prescriptions to pharmacy customers in accordance with all Federal, State and local laws and statutes, all accrediting body requirements, and all internal pharmacy policies and procedures
Triage prescription requests to meet any time constraints and deadlines
Comply with all OBRA regulations for patient counseling including but not limited to administration instructions, side effects, proper storage and potential drug-drug and drug-nutrient interactions
Prevent unauthorized fills/refills of prescriptions and unauthorized sale of legend drugs and devices
Ensure for the proper storage, sale, dispensing or compounding of drugs, poisons and restricted devices (e.g. hypodermic needles and syringes)
Input and/or verify all patient demographics, including allergy information, OTC and herbal usage, and all insurance information required for reimbursement
Ensure accurate prescription claim processing /adjudication before dispensing and utilize Third Party Specialists support for any rejected claims or prior authorizations
Collect appropriate co-payment as indicated by customer's health plan and refer patient for extra assistance as needed
Package prescription for shipping and assure timely courier pick-up and subsequent delivery
Supervisory
Responsible for over sight of work activities for all pharmacy support personnel and pharmacy interns as required by state and federal regulations
Acts as Supervising Pharmacist when Supervising Pharmacist is not available
Miscellaneous
Requires the ability and commitment to respect and support inclusiveness and diversity including but not limited to individuals of different backgrounds, cultures, races, ages, sexual orientations, gender identities or expressions, experiences, opinions, etc.
Requires individual demonstration of commitment to the One Trillium behaviors and business impacts and modeling them in the organization.
Responsible for maintaining confidentiality of all patient, client, employee, proprietary, and protected information
Employees are accountable for meeting the performance standards of their departments and must participate as requested in compliance audits, process improvement and quality improvement plans.
Other specific duties as assigned.
Qualifications
Mandatory: Doctor of Pharmacy or BS Pharmacy, current New York State pharmacist license
Preferred: registered with New York State as certified pharmacist immunizer, experience with HIV/AIDS
Trillium Health offers employment to all employees & applicants. No person shall be discriminated against in employment on the basis of race, age, color, marital status, religion, creed, sex, sexual orientation, gender identity or expression, national origin or ancestry, disability, veteran status, status as a domestic violence victim, genetic condition or predisposition, or any other characteristic protected by law.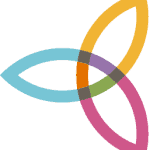 Extraordinary Care Always
(0)
Company Information
Total Jobs

7 Jobs

Category Healthcare
Slogan

Extraordinary Care Always

Location Rochester
Full Address

259 Monroe Avenue, Rochester, NY 14607