Quality & Clinical Educator
11 views
1 application
Job Overview
Salary Offer

Commensurate with Experience

Experience Level

Mid-Level

Total Years Experience

3-5

Education

2-year degree
We are currently recruiting for a Quality and Clinical Educator.
· Responsible for training and education of all clinicians and clinical staff on the proper use of the agency Electronic Health Record (EHR) as well as all related clinical systems and technology.
o This may include the creation and maintenance of training manuals.
· Educates patient care staff in the use of new equipment, supplies, and instruments; coordinates in-service training and workshops for appropriate staff.
· Collaborates with medical providers, patient care staff, and clinic management in the planning, implementation, and delivery of education in alignment with the agency quality plan.
· Teaches quality assurance and performance improvement concepts to clinicians, trainees, and other staff in various educational settings.
· Assist with facilitating Quality Improvement and continuous patient safety and risk management activities and acts as a resource person on related strategies
· Collecting and analyzing data and reporting findings.
Miscellaneous:
· Requires the ability and commitment to respect and support inclusiveness and diversity including but not limited to individuals of different backgrounds, cultures, races, ages, sexual orientations, gender identities or expressions, experiences, opinions, etc.
· Requires individual demonstration of commitment to the One Trillium behaviors and business impacts and modeling them in the organization.
· Responsible for maintaining confidentiality of all patient, client, employee, protected and proprietary information.
· Employees are accountable for meeting the performance standards of their departments and must participate as requested in compliance audits, process improvement and quality improvement plans.
· Other specific duties as assigned.
Requirements:
· Bachelor's or Associates degree in education preferred, other degrees considered.
· Ideal candidates will have experience or training in education
· Experience in Quality Assurance and Performance Improvement preferred
· Must demonstrate integrity, sound judgment, and strong interpersonal skills.
· Must be able to approach staff about quality issues with tact and diplomacy.
· Experience working with disadvantaged populations helpful and knowledge of health disparities highly desired.
· Excellent oral and written communication skills needed, strong organizational ability required.
· Skills in data collection, analysis, and presentation preferred.
Trillium Health offers employment to all employees & applicants. No person shall be discriminated against in employment on the basis of race, age, color, marital status, religion, creed, sex, sexual orientation, gender identity or expression, national origin or ancestry, disability, veteran status, status as a domestic violence victim, genetic condition or predisposition, or any other characteristic protected by law.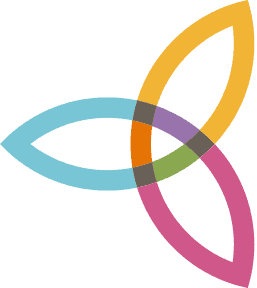 Extraordinary Care Always
(0)