Residential Lawn Care Technician
18 views
Job Overview
Postal Code

14514

Salary Offer

$14-$16 per hour

Salary Offer

Up to $25,000 per year

Experience Level

Entry Level

Total Years Experience

0-2

Education

GED
One Step is a local company with 40 + years in business centered on a family friendly atmosphere. We pride ourselves on having updated clean equipment, vehicles and company uniforms and a team oriented culture. Provide good benefits, a paid training program while also providing continuous training to help meet fair & obtainable production goals.
Residential Lawn Technicians-
Full time 40 + hour outdoor work in diverse weather conditions, using various dry & liquid pest control products. Completing lawn production effectively utilizing different equipment is a key component of this position.  Independently driven with good time management skills and using good written and oral communication for daily interaction with customers.
18 years of age or older with valid driver's license & acceptable driving record.
Must be able to lift at least 50 lbs. on a daily basis and walk 3-4 miles a day.
www.OneStepTreeAndLawn.com
4343 Buffalo Rd, North Chili NY
(One Step Tree & Lawn Care, Residential Lawn Care Technician, Grass, Lawns, Landscaping)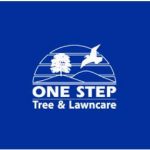 To Grow Rewarding and Professional Relationships
(0)