RISE Program Coordinator – American Sign Language
19 views
Job Overview
Salary Offer

Commensurate with Experience

Experience Level

Mid-Level

Total Years Experience

1-2

Education

4-year degree
The RIT-RISE Program Coordinator will assist the RIT-RISE Core Leadership Team in implementing and operating a program entitled "RIT-RISE Scientists-in-Training Program for Deaf and Hard-of-Hearing Undergraduates," a NIH-funded program that is renewable at five-year intervals.  The Coordinator is responsible for the day-to-day oversight, coordination, and implementation of RIT-RISE activities that will involve interacting with students, RISE Scholars, staff and faculty team members, other faculty, and lay people. Key duties of this position include communicating, problem solving, advertising, writing, notetaking, organizing, scheduling, recordkeeping, and managing a small office.  
Because the RIT-RISE Program Coordinator will be interacting with a wide array of individuals with various communication preferences, the Coordinator is expected to have intermediate-to-advanced skills in American Sign Language and Signed English as well as a strong command of English, including strong writing skills requisite to composing emails and announcements. The Coordinator is also expected to be very comfortable with multitasking, working with Program Interpreter, and using the phone/video phone frequently to communicate with others.
Required Minimum Qualifications
EXPERIENCE
One year of work or internship experience in positions with duties and responsibilities similar to those of this position as described above
SPECIALIZED SKILLS
Intermediate-to-advanced skills in American Sign Language and Signed English as well as a strong command of English with being able to communicate effectively in all three languages.
Strong writing skills and being able to efficiently write emails, announcements, and newsletters to communicate effectively with students, faculty, and other professionals, as well as lay people.
Comfortable with multitasking as well as using the phone/videophone frequently to communicate with others.
Tactful, discreet, mature, professional individual with strong interpersonal skills who is able to work effectively with mixed groups of deaf, hard of hearing and hearing people; students, faculty, and program administrators, as well as a host of departments and units.
Strong organizational and technical skills.  Able to approach tasks systematically and able to organize a wide variety of data for rapid retrieval.  Excellent computing skills including proficiencies with WORD, EXCEL, PowerPoint, and Outlook programs.
Experience with variety of social media applications
 Preferred:
Master's degree and degrees, minors, or concentrations that relate to relevant competencies, such as Human Resource Management, Program Administration, Crisis Management, Psychology, Education/Mentoring, IT/Computer Science, Database Management, ASL/Deaf Studies, and/or General Science/Research Disciplines.
Strong knowledge of building and maintaining databases for record keeping, contributing to website layout and design, and contributing to PowerPoint presentations content, layout, and design.  Experience with publishing software is a plus.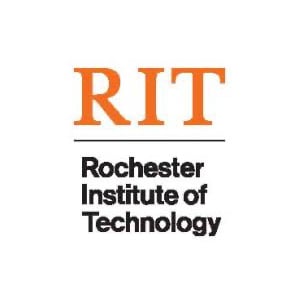 RIT is a kaleidoscope of curious minds working together through creativity and innovation to find new ways to move the world forward.
(0)