School Psychologist
119 views
Job Overview
Salary Offer

Commensurate with Experience

Experience Level

Mid-Level

Total Years Experience

3-5

Education

4-year degree
Summary:
Under the general direction of the school Principals; Carries out all job responsibilities with fidelity and accountability to the Agency's Mission, Vision, Values, Guiding Principles and Strategic Plan.
Essential Function:
Participate as a member of the multi-disciplinary team to develop, implement, and assure complete, consistent service delivery for each student and family.
Exercises full compliance with the Agency's Code of Conduct, all Agency policies and procedures and Federal and State laws and regulations.
Maintains a productive learning environment within the building.
Maintains current knowledge in the field of school psychology in order to serve as a resource to other professional staff in areas of cognition, academic, social and emotional functioning of students
Conducts individual and group counseling for students per IEPs or 504 Plans.
Monitors and communicates the current status of students presently involved in counseling sessions through maintaining notes and producing professional written reports.
Plans, coordinates and participates in-service training for school staff.
Develops and maintains positive relationships with community agencies, school districts' committees of special education.
Demonstrates, promotes and practices cultural sensitivity towards students and staff through respect and understanding achieved through training and Agency cultural activities.
Uses a variety of appropriate psychological instruments and techniques to conduct initial and reevaluations based on state guidelines.
Provides consultation services to school personnel in the areas of social grouping, learning styles, social skills, motivation, behavior management peer interaction, goal setting, etc.
Chairs and/or participate in CSE meetings.
Conducts FBAs and leads the development, implementation and monitoring of BIPs in coordination with the multidisciplinary team.
Conducts training workshops for students, families, and staff.
Recommends purchase of necessary supplies, materials and resources to school leaders.
Writes proposals to secure grants for special projects or research programs.
Provides individual or group counseling services to youth and families.
Constructs comprehensive psychological reports which include specific intervention and remediation strategies to be used.
Ensures current plans for students are appropriate to their social, emotional, and educational needs, maintaining an awareness of the impact that relationships and activities may have on planned objectives, and reporting such observations to the treatment team.
Interprets results of assessments and shares results with student, parent school personnel and other appropriate professionals.
Participates in family conferences, treatment team, education team, clinical team and faculty meetings and planning and review conferences.
Establishes and maintains appropriate contacts in the field to ensure reliable and current information.
Collaborates with administrative staff for oversight of PBIS/MTSS processes within the schools.
Ensures written and verbal communication within the organization is clear and effective, relative to policy and procedures.
Minimum Qualifications:
Master's degree in Psychology from an accredited institution, NYS certification in School Psychology.
Minimum of 3 years' experience as a school psychologist in an education setting.
Good working knowledge of NYS laws and regulations for Special Education.
Key Competencies:
Strong interpersonal skills with youth, families, staff, and stakeholders
Exemplary written and verbal communication skills
Exceptional organizational skills and ability to balance competing demands on time and resources
Ability to form, lead, and participate effectively on teams
Creative problem solving.
Commitment to quality improvement
Microsoft Outlook, Word, and Excel.
Self-motivated,
Strong verbal and writing skills
Attention to detail
Physical Requirements:
Must possess valid NYS Driver's License and ownership/use of an automobile
Ability to sit, walk, stand, walk up and down stairs regularly
Able to complete and maintain TCI (Therapeutic Crisis Intervention) training in order to maintain a safe educational environment for students and staff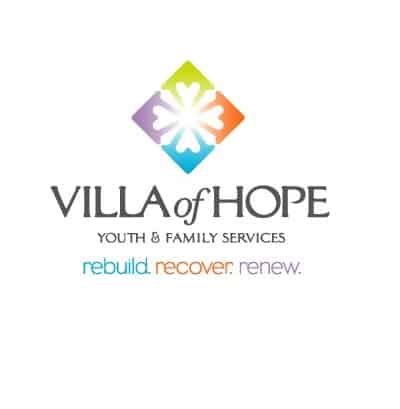 Company Information
Total Jobs

0 Jobs

Location Rochester
Full Address

3300 Dewey Ave, Rochester, NY 14616